Sales of kettlebell products in the United States have remained incredibly high in recent years, prompting retailers to actively crave a dependable supplying source to keep up with the abundant market. Amongst many manufacturers out there, Vietnam Cast Iron has one of the best reputations in the fitness industry built of its products, with the kettlebell is a prime example.
2020 was such an "unexpected" year, bringing far too many challenges to the world, in which the sports industry is no exception. Particularly, purchasing home fitness equipment has not been easy in the United States since March 2020, when COVID-19 shuttled fitness enthusiasts to their homes and away from the gym.
Regarding kettlebells, purchase has never been that hard because they were always sold out just a few minutes after opening for sale.
Unfortunately, when the pandemic has not yet subsided, the trade conflict between the U.S and China only added more fuel to the fire, result in a significant impact on the US availability of fitness equipment.
For those reasons, retailers in the U.S are urgently looking for a new bulk manufacturer to help ease supply shortages and, in the future, diversify their supply chains to cope with other possible uncertainties.
The shortage of kettlebell in the US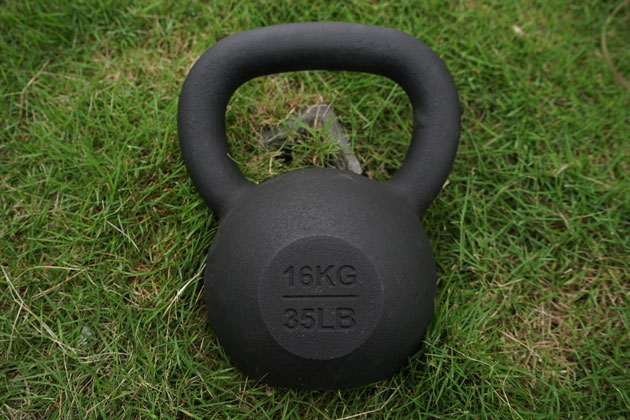 The doubt about what was happening and how bad things were going to get in the early days of the pandemic had led to a panic all over the world.
This anxiety caused people to stock up on toilet paper, hand sanitizer, food, and other essentials. But those weren't the only products that suddenly went scarce overnight. Let's not forget that all kettlebells were nowhere to be found.
And yes, at the root of this shortage is a manufacturing and supply chain management problem.
When gyms close, the only option available is to exercise at home. This has raised equipment demand beyond "normal," resulting in a significant national shortage.
In fact, since the mass closure of all fitness centers, U.S retail outlets have reported an absurd figure in-home fitness equipment sales of up to 625%, resulting in a severe supply shortage.
The scarcity of kettlebells for sale was such a big concern in March and April that GQ published an article: The Great Kettlebell Shortage of 2020.
In June, the New York Times followed up with a report on the subject, and Newsday soon after came up with another.
Not just that, over a million other web pages reported how COVID-19 has been the catalyst of kettlebells and other home fitness equipment in between all of those mainstream media posts.
Even the co-owner of a Colorado workout equipment retailer claimed that he has never seen such a surge in his home gym equipment categories as on Friday, March 13, the day Former President Trump declared a state of emergency in response to the COVID-19 pandemic.
During that time, his company sold more in one day than it usually does in a month while struggling with insufficient inventory levels across its home gym line-up due to the virus unexpectedly shutting down factories in China. "The demand almost seems infinite. This isn't the only company in the field experiencing massive orders since people started to lean on at-home fitness training," he says.
And the kettlebell is the most visible manifestation of this severe weight scarcity.
In a moment of gyms closed, demand increased, and with a supply chain in chaos, it is apparent that many firms have shifted to other foundries as an alternative.
What's so special about these weighted, iron balls with handles?
Kettlebells are popular among fitness enthusiasts for both at the gym and at-home training purposes. They take up little space and are incredibly versatile, allowing trainers to get an effective full-body workout.
Read more about the kettlebell shortage in US and its solutions here.
1. Kettlebells for cardio
Once you are comfortable with your kettlebell movements, you can build your cardio routine.
Many people assume that what makes kettlebells worth buying is their great strength training benefits. But that's not the whole story; the kettlebell can be a valuable tool for weight loss.
Trainers can corporated kettlebells into a high-intensity cardio workout for the easiest and most powerful ways to burn a lot of calories. A rigorous, intense kettlebell circuit with short rest periods can deliver a significant cardio punch in a short amount of time.
Why you should invest kettlebell for home gym?
2. Kettlebells for active recovery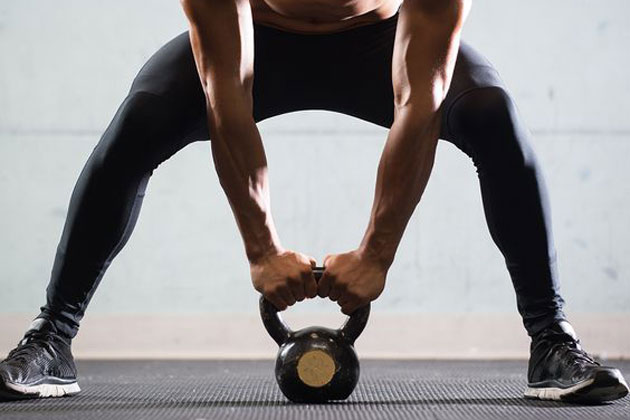 If you're looking for workout gear that can help you out with the recovery progress, then the kettlebell is what you need.
Active recovery stimulates circulation and metabolism, delivering oxygen-rich blood to your muscles to aid in their healing. Remember to keep the kettlebells light, use the power of kettlebell swings, raises, and rotations for an ideal recovery workout. This complex routine will undoubtedly benefit your rehabilitation a great favor by concentrating on endurance, coordination, and, of course, cardiovascular fitness.
Top 3 best full body kettlebell workout for active recovery
3. Kettlebell training speeds up muscle development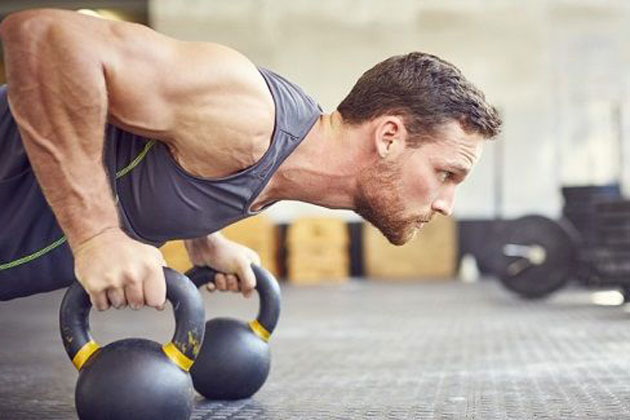 Since kettlebells are free weights, we already know how excellent they are as strength training tools. But did you know that kettlebell workouts can actually accelerate the development of muscle tissue?
The increases in testosterone, cortisol, and lactate are essential to building new muscle. And kettlebell exercises can help you with that by their great feature as a combination of plyometrics, resistance, and cardio effort, which allows the body to produce certain types of exercise-induced hormones that aid in muscle growth.
How to choose kettlebell that fits your workout goal?
A reliable kettlebell manufacturer and supplier to USA Market
Kettlebells can seem plain, but they necessitate a lengthy and complex manufacturing process. Read more How are kettlebells made?
Therefore, finding a reliable wholesaler who offers high-quality kettlebells at a fair price is probably the new consideration of retailers in the US market.
VIC – World Class Metal Casting Foundry
Vietnam Cast Iron Co., Ltd (VIC) has been a dependable wholesale manufacturer and supply partner of high-quality cast iron and other non-ferrous castings since 2014.
By integrating traditional techniques with advanced manufacturing technology, we are able to produce exceptional castings at a competitive price.
Located in one of the largest industrial zones in Vietnam, we work with various alloys and have one of the most seasoned foundry teams in place – from our technical and quality teams to our foundry and sales staff.
When it comes to providing high-quality metal casting products for potential markets such as the United States, Australia, and Europe, VIC is always confident in its products based on premium material, professional craftsmanship, and complete attention to detail.
Varying in multiple categories, yet fitness equipment, especially the kettlebell, is the company's flagship, with years of innovation, design development, and quality testing to meet the highest standards.
Check our kettlebell categories
Our Kettlebell Production Capacity
Type of Kettlebell
"In the contest for fave free weight, kettlebells are quickly gaining on dumbbells and barbells for the top prize as more people catch on to their versatility—they let you train for power, muscular endurance, and strength all in one weight".

says kettlebell specialist Lauren Kanski
Understand that there will be a wide range of trainers with different fitness and training experiences; not only does the style vary, but VIC's kettlebells also come in various weight increments, making them all excellent quality kettlebells for both beginners and experienced exercisers.
Our kettlebell designs line-up:
Material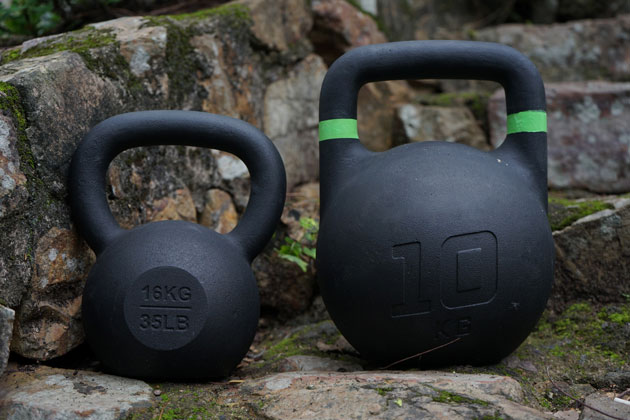 The kettlebell industry is becoming more and more active, as shown by a wide range of transformative styles, including kettlebells made of cast iron, plastic, rubber-coated, vinyl-coated, soft-sand filled, adjustable, and so on.
However, the standard cast iron is the version that has successfully developed the kettlebell's reputation all over the world, and it is still the most popular with outstanding benefits.
That's why VIC choose to build cast iron kettlebells of durable cast iron, one of the strongest metals used in metal casting. They exhibit excellent durability, absolute rust resistance and offer the best value for money despite the minimum cost.
Does the kettlebell material matter? Cement filled Vs Cast iron Kettlebell
Surface Treatment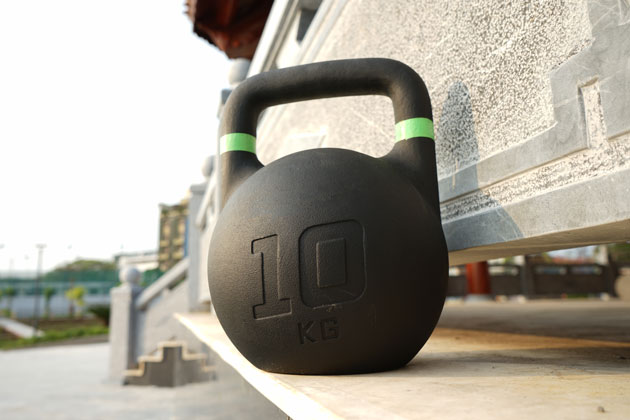 A perfect surface finish is what a high-quality kettlebell is about.
Not only is a good surface finish aesthetically appealing, but it also improves the training experience and reduces injuries for trainers. Furthermore, it helps in the protection of the metal, increasing its durability and the resistance to external impacts.
Intending to deliver the best products with perfect surface finish, VIC offers a premium powder coating service for all kettlebell products. This incredible coating gives the bell a stylish matte black look, improves surface finish by filling and smoothening the remaining holes, cracks, or marks, and provides a sandpaper-like texture, which is super beneficial for your grip.
The reasons you should choose powder coating kettlebell over vinyl
Big Order Quantity
VIC is a top bulk manufacturer of kettlebells for overseas markets, especially the United States.
Facing the severe product shortages and the skyrocketing demand for kettlebells, our business is constantly improving the manufacturing system and production line to meet all big orders.
With the current kettlebell product lines, VIC offers each model with a capacity of 500 tons/month and minimum order quantity of around 10 tons.
Short Lead Time
Massive quantity is great, but it also needs to be timely.
In the context of a severe outbreak when lockdowns can be enforced and tightened anytime, promptly fulfilling customers' needs will help minimize risk for both parties. Besides, the customer will not have to spend too much time waiting for the products to arrive.
VIC operates on the principle of providing high-quality kettlebells in large quantities and minimizing the manufacturing lead time as much as possible. With such efforts, we are advancing in affirming the production capabilities and, at the same time, generating a significant resonance in the global market.
Our Guarantee
Your satisfaction is our top priority!
High quality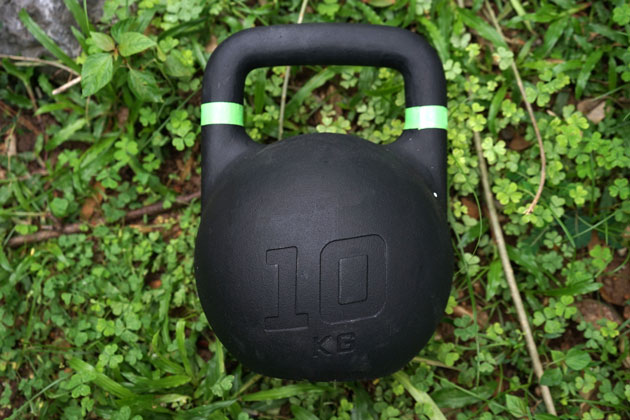 With years of casting experience that is a proper mix of traditional quintessence and a profound understanding of modern advanced techniques, VIC confidently serves top-quality products to customers all over the world.
All kettlebell lines are meticulously oriented from the concept stage to the manufacturing and finishing stages so that consumers can feel secure using them for heavy workouts. Furthermore, constructed of one-piece metal casting with no doping in the kettlebell structure, VIC's kettlebells can provide users with the best workout experience ever, along with the perfect weight distribution and incredible endurance.
How we ensure to deliver the best kettlebells to our clients?
Competitive price
At VIC, we do match prices.
We appreciate that offering competitively priced products would benefit both producers and purchasing partners. And in order to keep up with China's neighbor, which is one of the world's largest producers, the price topic is critical.
However, we must clarify that we do not deliver or manufacture low-quality and cheap products; instead, we only offer COMPETITIVE PRICES AND ADEQUATE QUALITY.
On-time delivery
VIC believes that on-time delivery is what professionals do, and that's what we are.
Accompanying the best-guaranteed product quality, sticking to deadlines is the way to satisfy customers and lay the foundation for long-term development.
We always prioritize on-time production and delivery.
All operations from design, processing, packaging to delivery are well-monitored and strictly managed by our experts to limit all risks and fix any errors in a timely manner.
Also, whether or not the products shipped to the customer are in good condition is dependent on the company in charge of the delivery, so we always make sure to cooperate with the most reputable international shipping partners.
How to order kettlebells from us?
If you need further assistance with any information, as well as getting a quote or placing an order, please do not hesitate to drop us a line via:
Website: https://vietnamcastiron.com/
E-mail:

[email protected]

Phone: +84 08 6543 0133