Cast iron kettlebell is considered standard kettlebells that have the handle typically wider than the "bell", which is easier to get used to and master. With years of experience in casting kettlebell sets, VIC proud of being one of the top kettlebell manufacturers and wholesalers worldwide. Here we will tell you why our SK01 Classic Cast Iron Kettlebells are favorited by many clients across the globe. 
Product Specifications 
| | |
| --- | --- |
| Type | Classic Kettlebell/Cast Iron Kettlebell |
| Material | Cast iron/ Steel |
| Surface treatment | Powder coating |
| Size | 5-50kg |
| Logo | Custom |
| Kilogram and Pound Markings | Yes |
Why Our Cast iron Kettlebell is Exceptional?
As an OEM kettlebell manufacturer, our casting foundry offers custom-made kettlebells for sale that meet different needs. Either you are a gym owner or simply looking for a home gym set, we have a range of kettlebell selections tailored just for you.
Let's go through the characteristics of our cast iron kettlebells to understand why we gain such a huge love from buyers for many years.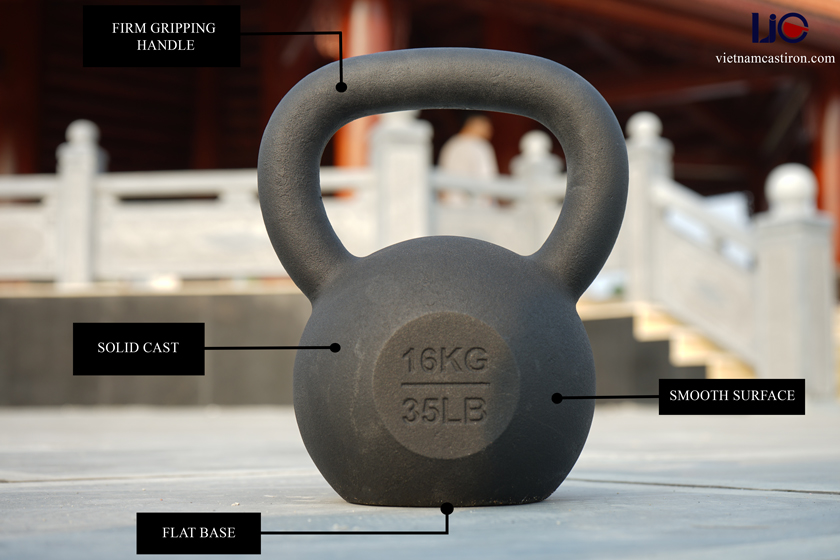 Single Cast 
You can find in the market some cast iron kettlebell sets for sale with the handle being welded on the bell. This welding connection can be broken easier harming the exerciser.
Not used this method, our SK01 Classic Cast iron kettlebell product is a single cast of solid metal that gives more durability to the kettlebell.  Even if you drop our cast iron kettlebells, they can still stay intact without any damage.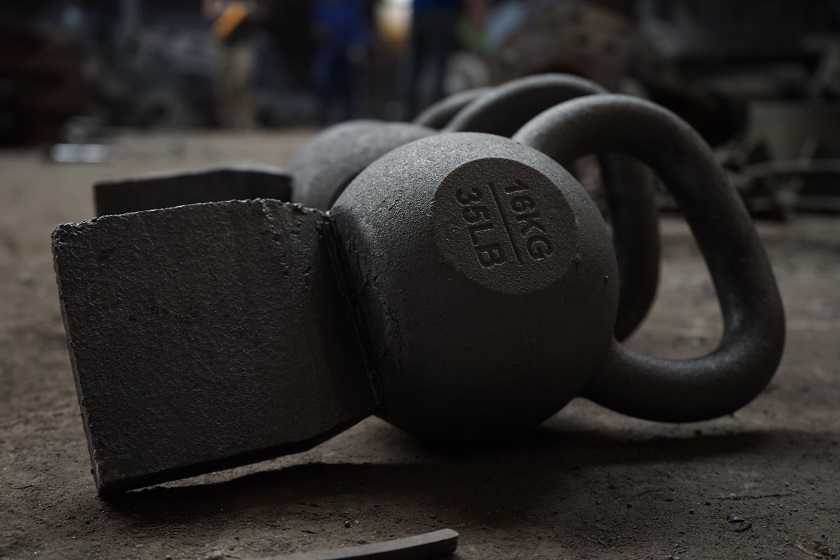 Kilogram and Pound Markings
This SK01 Classic Cast iron kettlebell's size ranges from 5kg (11lbs) to 50kg (110lbs) to accommodate every fitness trainer regardless of physical conditions or fitness experiences.
We want to ensure that each person using our kettlebell sets can easily find a suitable weight for their training purposes. Whether you are a beginner, intermediate or advanced gymers, our custom-made cast iron kettlebells got the ideal size for you.
On the surface of each SK01 Classic Cast iron kettlebell model, there is a number inscription that refers to the bell's weight, both in kilogram and pound measurements as your request.
Note: One kilogram equals 2.2 pounds.
Custom Logo
The VIC casting foundry knows that a distinctive logo is the cornerstone of your brand identity. Therefore, we are pleased to help you reveal your brand's personality and send your message through our personalized promotional kettlebell sets.
Give us your logo concept sketches or your suggestions, and we'll take care of the rest.
Custom Design
Apart from the products available, we are internationally recognized for our custom design service.
At our casting foundry, we have a professional designing team that can help bring your idea into reality. Each custom workpiece before providing to customers is put in comprehensive research and tests to ensure the best quality to our client.
Excellent Coating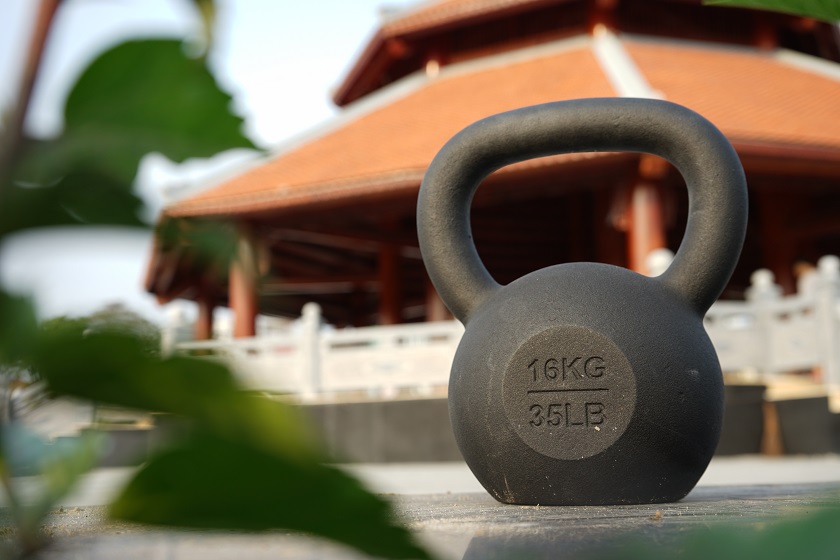 We provide the customer with a wide range of color selections according to the international color standards that can perfectly match any aesthetic expectations. Particularly, our powder coating process is the key to obtain the finest, premium cast iron kettlebells. We always attempt to update our painting technology.
With powder coating, not only the vibrant paint on your cast iron kettlebell set be even more durable than before, but you can also easily perform your movement without worrying about gripping or slipping, and it won't tear up your hands either, especially while sweating.
As a matter of fact, it is our goal to make not unique but high-quality cast iron kettlebell sets.
Flat Base and Smooth Finish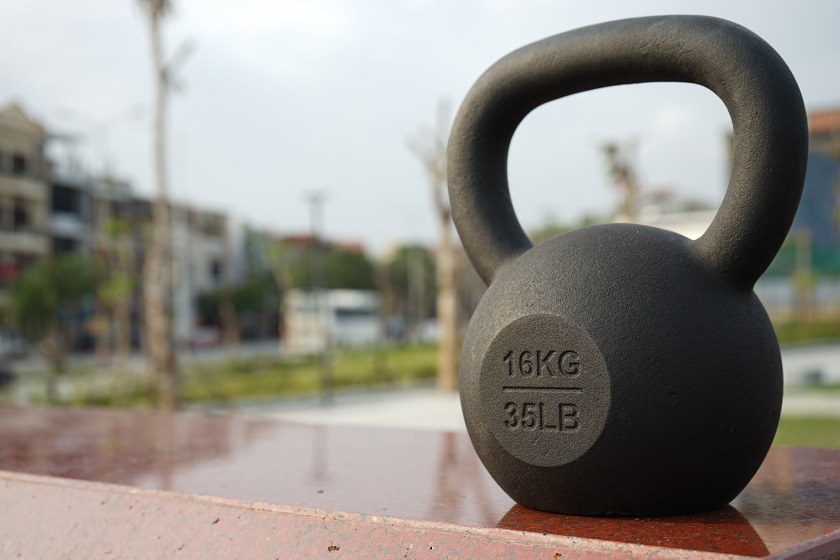 During training, injury can easily occur; therefore, a smooth finish surface of sports equipment can help protects your hands, wrists, and forearms. The base is indeed very important for the development of high-quality kettlebells that are safe to use. A rough surface with flaws and defects can not be a part of a good end product.
Our foundry implements a high technique casting process so that each bell can reach the highest base flatness and have the cleanest finish possible. With the combination of excellent powder coating and machining procedure, our cast iron kettlebell's smoothness is enhanced dramatically. Even at a close distance, you can not detect any voids or defects.
Lifetime Warranty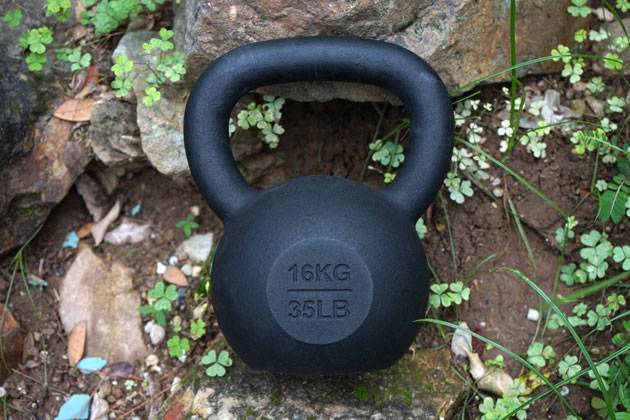 Our cast iron kettlebell for sale is offering lifetime warranties.
As one of the world's leading manufacturers and suppliers of high quality and cheap kettlebells, VIC engineers and designers have put a great deal of work into casting and painting each product to ensure that our kettlebell sets are well-made for long-term use but at a competitive price. Each cast iron kettlebell set for sale is tested perfectly and certified before it is delivered to the customer.
Who this Cast iron Kettlebell is Best For?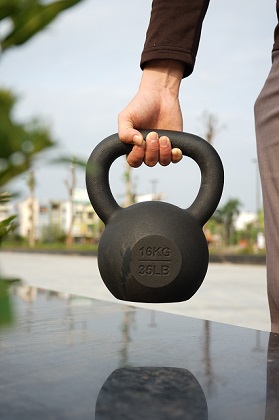 Cast iron kettlebells and competition kettlebells are preferred by different individuals.
As far as competition kettlebell is concerned, the name itself defines the target users for this equipment. Competition kettlebells are used to practice highly technical movements and high-repetition sets, and professionals mostly use them.
On the other hand, our SK01 classic cast iron kettlebell for sale would be the perfect bet for most beginners, intermediate, and even advanced trainers. It eliminates the handle's limitation of the competition kettlebell. Movements that involve two hands on the handle, such as deadlifts or two-arm swings, which can be difficult with competition kettlebells if you have big hands, can be performed easily and comfortably with cast iron kettlebells.
Recommend Cast iron Kettlebell Weight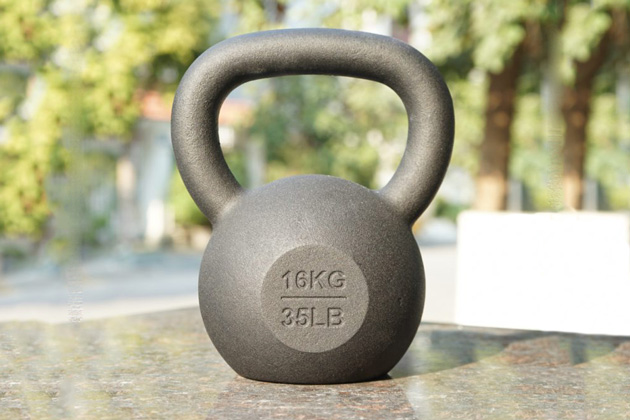 Choosing appropriate weight for fitness training is based on a set of factors, such as lifting experience, training intent, fitness level of the trainer, age, gender, etc.
Here is an estimated weight chart for cast iron kettlebell lifting, concerning the genders, types of exercises, and experiences of the trainer: 
Beginner

(arm exercise)

Beginner

(leg exercise)

Experienced (arm exercise)
Experienced

(leg exercise)

Female
~8kg (~18lbs)
~12kg (~26lbs)
~10kg (~22lbs)
~16kg (~35lbs)
Male
10kg to 12kg

(~22lbs to ~26lbs)

~16kg

(~35 lbs)

~16kg

(~35lbs)

~20kg
At VIC, we can manufacture any cast iron kettlebell's sizes and weights as you wish. With respect to the cast iron kettlebell, the most common weight widely used is 16 kg. Generally speaking, you can practice almost all exercises with this kettlebell size.