Kettlebells is a type of free weight commonly used in professional gym center and workout at home. Kettlebell exercise offers an ultra-effectiveness that benefits your entire body such as building muscle, burning fat, increasing balance, improving the cardiovascular system, etc.
Yes, from head to toe, a kettlebell workout offers tons of benefits, however, it is very vital to consider your exercise goal in accordance with a right weight.
How to choose the right kettlebell that is not just a piece of cake. There are several factors that greatly affect the way you choose a kettlebell for exercises.
If you are intending to choose kettlebell for a workout but still get confused in a range of selections, here we have advice for you. Check this article and specify which kettlebell you should buy.
Even if you are familiar with dumbbells training, kettlebells are still quite difficult in the beginning.
What is the best weight kettlebell to achieve the correct technique? How to choose the weight material to suit your exercise? Or why does the kettlebell have different types of handles? There are a lot of questions you may have when choosing kettlebell for your exercise.
Scroll down and get the answer!
Types of kettlebells
There are two types of kettlebells commonly seen today: cast iron kettlebell and competitive kettlebell.
Competitive kettlebells (also known as pro-grade kettlebells) are specialized kettlebells that are mainly used in professional competitions featuring the same diameter of bells with different weights. Usually, the competitive handle is vertical and non-curved.
In turn of cast iron kettlebells, with different weights then the sizes also come variable. The handle of this kettlebell type has an arc shape.
There is also another type that is an adjustable kettlebell, which can be adjusted weight, very convenient because it saves both area and cost compared to buying many different kettlebell sizes.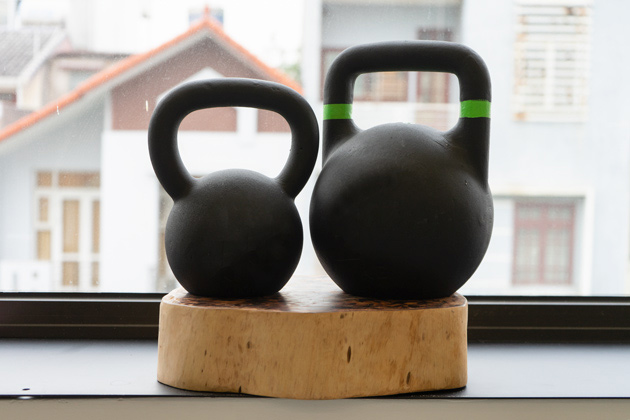 What do you need to consider while choosing a kettlebell for exercise?
Consider kettlbell material
In the gym fitness equipment market today, most of the kettlebell is made of cast iron or steel. Some are fully cast iron made, some are rubber coated at the bell part and bare cast iron handle, or rubber-coated at the bell part and inox handle. With an adjustable kettlebell, the bell is arranged by a few cast-iron weight plates and the PVS or ABS frame.
You will really feel weight in your hand with solid cast iron kettlebell without coating, hence it stimulate your exercise effectively.
The cast iron kettlebell with rubber coating avoids impact, keep safe, and protect gym infrastructure better. While the inox handle featuring a smooth gripping surface will help to protect your hand from being scratched.
The cast iron surface is too rough after casting will cause hand injury when gripping the handle. Using shot blasting machine for treatment will cause the surface to become too smooth and slippery, thus leading the handle to stick to the hand. And if your hands sweat, there is a risk that weights will be thrown out during exercise.
The solution is to apply a powder coating to the surface finish. It will help to create a matte finish that keep both a nice aesthetic and friction with hand contact.
Regard kettlebells with polished steel or stainless steel handles, the grip can be comfortable at first, but after a long period of use or with higher weights it becomes difficult. Weight can be thrown out while exercising or slipped down while holding due to slippery.
Choosing material mainly depends on your hobby, budget, and exercise goal.
Choose kettlebell weight in accordance with the exercise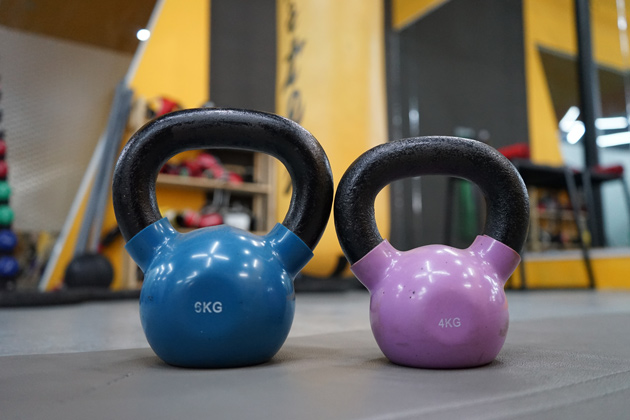 Kettlebell is designed to be used with two hands, so you can practice with just one kettlebell for almost exercise. Such an amazing all in one gym set!
However, kettlebell exercises are mainly divided into two main types:
Lifts movement: including swings, cleans, toss, juggle…
Grinds movement: including windmills, bent presses, overhead presses,…
In comparison, the lift exercises will require a heavier weight than grinds. Therefore, if you want to practice fully both of these two exercises, it is better to vary your kettlebell size.
Choose kettlebell weight in accordance with gender
With the kettlebell, you not only lift with one hand, but you also have to use both hands plus the movement of the upper body, lower body, and especially the core.
Therefore the weight of the kettlebell that you choose should be heavier than the dumbbell. Don't choose a weight that is too light except for some one-handed movements.
Choose the right kettlebell weight for women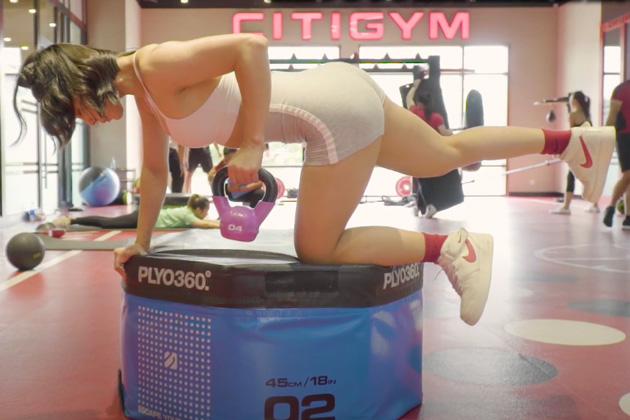 For women, the ideal starting kettlebell weight is 6-8kg, this is lightweight enough for the practitioner to confidently use and learn the correct technique at the beginning.
Once you get used to the above weights, progress the weight to 8-10kg. This is the right weight to tone muscles.
If you are an experienced lifting and bodybuilder, a 12kg or more weightlifting weight will be right for you.
Choose the right kettlebell weight for man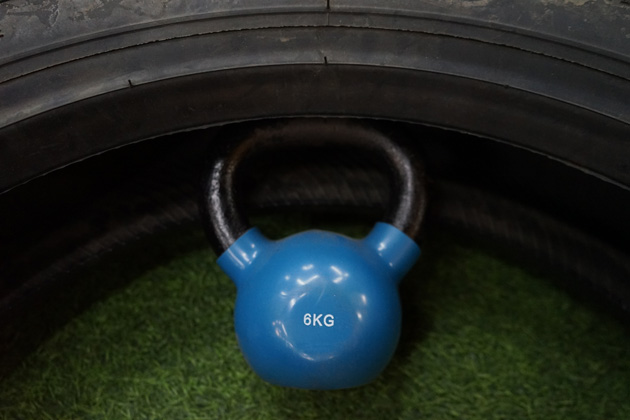 Men, always want to choose heavyweights to exercise, but consider exercising the right technique. Exercising a lighter kettlebell with the right technique is more effective than doing a heavier workout with the wrong technique.
The ideal weight of a kettlebell when starting with men is 12-16kg. This is the weight where you can do the right movements, and easily focus on the muscles that you never felt before by dumbbell exercise.
Once you get used to the above level, gradually raise the kettlebell weight to the next level of 16-20kg.
And finally, to build muscle and burn fat effectively, scale up the kettlebell weight to your maximum, usually 20kg or more depending on your strength.
Perfect surface finish
Choose a kettlebell with good finish, this is sincere advice.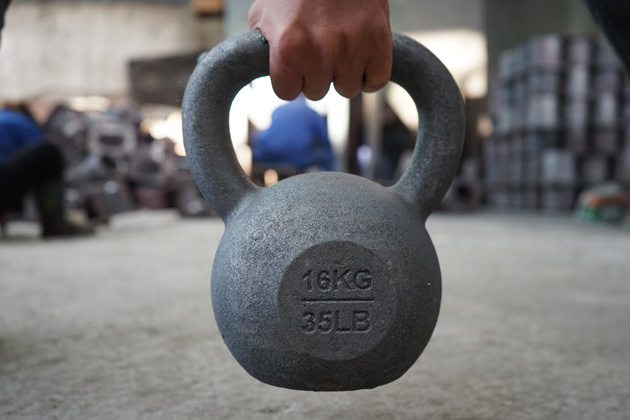 If you buy a kettlebell with a rough handle, lots of holes, or a rough surface because of the cheap price, your hand will be injured after a period of use.
The handle should not be too wide or too narrow. It should be able to hold with 2 hands in any position without feeling difficult. The space between the handle and the bell body is about 53-55mm is enough.
The diameter of the handle is also not too thick, about 30-38mm you can hold comfortably.
The bottom surface of the bell must also be flat and not bumpy, otherwise, the kettlebell will be unsteady and may roll over while exercising.
The weight digit molded on the bell surface must be clear.
Choose kettlebell type
As mentioned above, there are two main types of kettlebells: cast iron kettlebell and competitive kettlebell.
If you have a serious and professional need to exercise, we recommend a competitive kettlebell, but if you simply want to exercise at home or improve your health and strength, cast iron kettlebells are the choice for you.
There is also adjustable kettlebell, which is a weight adjustable type. This kettlebell is more convenient because it saves both space and cost compared to buying many different kettlebell sizes.
However, VIC will not encourage you to buy this if you want to exercise seriously. The reason is the weight distribution of the adjustable kettlebell is uneven with each weight level and the kettlebell strength will not be the same after time.
Hence, exercising with this type of weights will not help you ensure good muscle building as with conventional types.
Choose a reliable kettlebell supplier
Check with reputable kettlebells distributors before choosing to buy.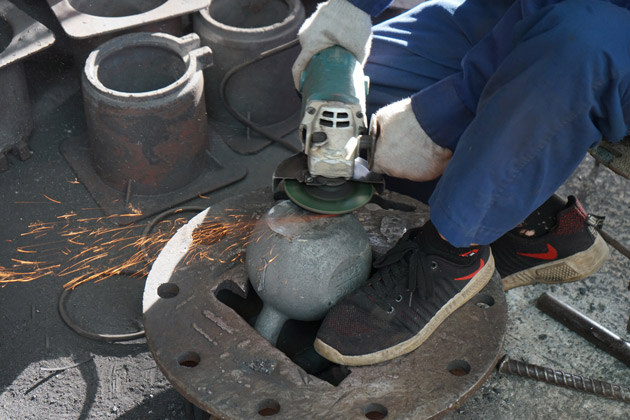 Suppliers must have reputable sources of products from reputable kettlebell manufacturers, especially the prestigious metal foundries.
Ensure that the weight of the kettlebell does not exceed the tolerance.
Well appreciated by customers and have a long life.
There are many diverse models to choose from.
Sum Up
How to choose kettlebell for exercise is very important, not only determining the effectiveness of the training session, but also preventing you from being injured.
Consider VIC above advice while choosing kettebell in accordance to your workout goals and budget.
Also, don't hesitate to share your experience and request on related topics in the comment section to contribute your idea and build a better world of health and fitness.