Kettlebell is sold out everywhere. How complicated could it be to just make some more? Turns out, very. The kettlebell shortage results in kettlebell prices skyrocketing, even 4 to 5 times more than before the pandemic outbreak. Let's dig out how bad the situation is and what should do?
According to sources from our customers in the US, kettlebells suppliers are very scarce at the moment. The reason behind this is the ongoing pandemic situation, and there is no sign of stopping.
The COVID-19 pandemic made people more inclined to work out at home instead of going to the gym due to fear of infection. But it was still the COVID-19 that disrupted the supply of kettlebells and dumbbells result in the kettlebell shortage. This contradiction has created a "Gordian knot" for weight training equipment suppliers.
Retail weightlift equipment sales increased by more than 600% by the beginning of 2020, and they did not expect that all kettlebells had been sold out when the demand was not even at peak time.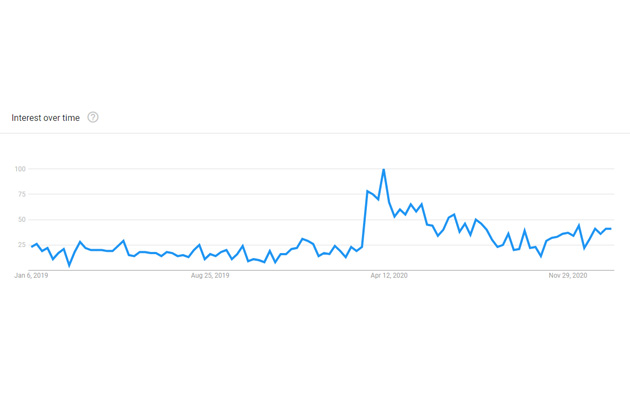 The supply chain of kettlebells in the US
Going back in the past to investigate the kettlebells supply chain in the US market, we discovered that the kettlebells foundries in America were not actually making kettlebells!
The kettlebells they sold domestically are made overseas, mainly in China.
The reason for this is rooted in the previous economic recession. In the 1980s, the American economy collapsed, and American foundries were not out of influence.
The Great Depression of 1980 lasted for two presidencies, made the unemployment rate and inflation reached the highest level in history, and powerfully impacted the iron and steel industry.
Manufacturing kettlebells in small-scale American foundries are more complicated and costly than ordering overseas.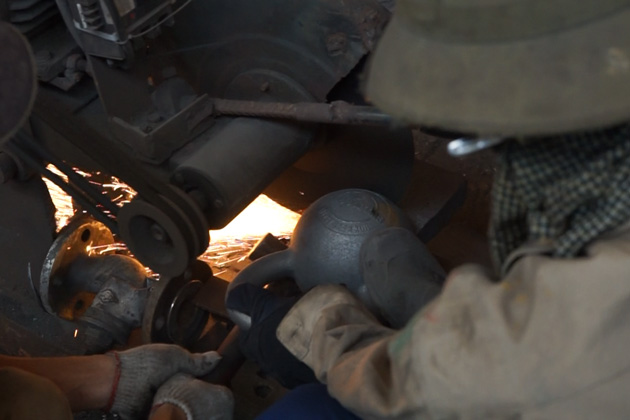 For that reason, kettlebell wholesalers were shifting their supply to chiefly China. With cheap raw material prices and a large production scale, China has become the largest supplier to the US and the world.
However, at present, it seems that everything has become more difficult as the world economy is fading away due to the COVID pandemic. The US-China trade war has turned things upside down. The factories, in turn, left China and looked to other countries to invest.
Additionally, China is only accepting relatively large kettlebell orders to meet its low cost. The supply chain is fragmented, and the kettlebell shortage continues to recur as before.
While retailers are running out of stock, wholesaler kettlebells are still struggling to find more stable supplies. 
Cumberland, a small foundry on Rhode Island, is the only place that fitness brands have put their faith in. Do you know that they can practically produce only about 40-50 kettlebells a day?
So how the kettlebell shortage can be solved?
In the US, if you consider order kettlebells or dumbbells for gym clubs or home gyms, we recommend ordering as quickly as possible with the needed quantity because maybe after a few weeks, the purchase can be as difficult as ever.
Some US customers paid for a kettlebell set four times higher than its price in the previous two months.
Where to buy kettlebells in bulk at this present?
Even though the supply is facing a difficult challenge, kettlebells were, in general, just a commodity. Customers always attempt to find the cheapest but still ensure the quality and fast delivery time.
What is happening is an excellent opportunity for foundries in smaller countries. Kettlebell wholesalers were forced to look for local foundries or old foundry villages.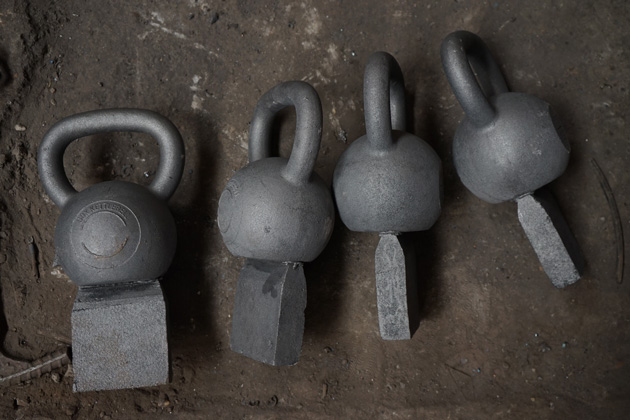 VIC is a network of large-scale metal casting foundries in My Dong foundry village. Currently, to meet the market trend, the company has been focusing more on the production of home gym equipment, especially kettlebells to supply the kettlebell shortage in the market.
As for other casting products, we still maintain adequate human resources and scale to complete customers' orders.
With its current scale, VIC can produce about 500 tons of kettlebells per month. In the first half of 2020, when the scarcity started, our foundry started to get more customer attention. Hence, receiving more kettlebell orders. Most of them are wholesalers and well-known brands in the fitness equipment supply industry.
Kettlebell cooperation opportunities
To expand our business in the US, we are implementing a business cooperation policy with firms and individuals in need.
Please contact us if:
You are building your own kettlebell brand, and you need an OEM kettlebells manufacturer to customize your brand logo.
You are a wholesaler who is lacking in supply and needs an experienced foundry to accomplish your order.
You are a manufacturer that needs further expansion in terms of scale.
You are considering a new kettlebell supplier due to complicated issues with the current ones.
You have excellent communication and marketing capabilities, preferably in English-speaking countries such as the United States, and you desire to try your hand at business. In that case, we can also recruit you to be our sales agent in your home country.
Cooperation opportunities are always available in the current sharing economy. In foreign markets, our business criteria are cooperation and co-development.
As an OEM / ODM casting manufacturer, we always welcome those in the same business direction. Let's cooperate and make connections right now! Together we can do so much better!