Introduction of our casting foundry
Since establishment in 2014, Vietnam Cast Iron Co., Ltd (VIC) has maintained as one of the leading casting foundry manufacturers in the metalworking industry in Vietnam and a reliable partner of large enterprises from the USA, Canada, Europe, Japan etc.
Being inherited family traditional craft which belongs to My Dong casting trade zone dated since the early of the 20 century, we are not only doing business but also addressing the employment issue for thousands of people in our community and affirming the Made-in-Vietnam casting parts quality in the global map.
VIC casting foundry offers custom-designed casting products (OEM and ODM service) meeting international standards within fields as following: Agriculture Machinery; Construction Industry; Transportation; Marine; Water Supply and Drainage, Urban Decoration.
Our foundry casting productions are made from cast iron, ductile iron, carbon steel, and aluminum; and processed by three main innovative technologies including Green Sand Casting, Lost Foam Casting, and Furan Sand Casting.
Looking toward serving the best and make every customer happy when working with us, our casting foundry are constantly learning and developing to bring the best quality casting parts and competitve price in each deal. Believe in the motto "Your satisfaction is our development", so with whatever we produce, it is of high quality; and with whatever we say, it is our commitment.
Make your investment in VIC foundry, we will never disapoint you by anyway.
Company Full Name: Vietnam Cast Iron Co. Ltd.

Business Registration No. 0201560805

Establishment in 7/2014

Founder & CEO: Mr. Dinh Tien Vu.

Address: Lai Xuan, Thuy Nguyen District, Hai Phong City, 183440, Vietnam.
Contact email: [email protected]
Hotline: +(84) 86 543 0133
Working hours: 8AM - 5:30PM (GMT+7)
Casting foundry capacity
Vietnam Cast iron foundry is professional in providing cast iron and aluminum casting parts by applying sand casting process. Over the years, we has continued to invest in expansion, better equipment and physical resources in an effort to expand capabilities, increase productivity and to meet the diversified needs of our customers.
Foundry area: Our casting foundry has total 30.000 m2 including 7 production areas specialized in casting fields.
Production Capacity: 5000 ton/month
Number of worker: 250
Casting technology: Our metal foundry mostly works on sand casting technique particularly Green sand casting and Furan resin sand casting. Besides, we offer lost foam casting for super detail casting parts too.
Foundry Equipment:
1 Furan Technology Line
5 Green Sand Casting Production Lines
1 Lost Foam Casting Line
13 Electric Metal Melting Furnaces (capacity 1.5 ton/h)
5 Charcoal furnaces (capacity 1000kg/h)
20 Lathe Machines
15 Mold Making Machines
3 Mold Making CNC Machines
30 Cope and Drag Machines
5 Sand Blasting Machines
2 CE Meter
1 SpectraMax Machine
Core value
Customer-first: At Vietnam Cast Iron casting foundry, we put ourselves in customer's shoes to understand their needs and deliver beyond their expectations.
Quality: We commit to providing outstanding metal casting products for the best quality.
Constant Improvement: We are constantly innovating and
keeping up with new trends and technologies to be more and more improvement.
Our Vision
By pioneering aspirations and sustainable development strategies, Vietnam Cast Iron casting foundry strives to become a world-class supplier in the metal casting industry, delivers the best casting parts, and affirms made-in-Vietnam casting products' brands in the global market.
Our Mission
To our customers: Respect and commit to bringing customers the best casting products and services.
To our partners: Building relationships of trust, prestige, cooperation, and sustainable development.
To our employees: Building a friendly, professional, dynamic, and creative working environment so that everyone can reach their full potential.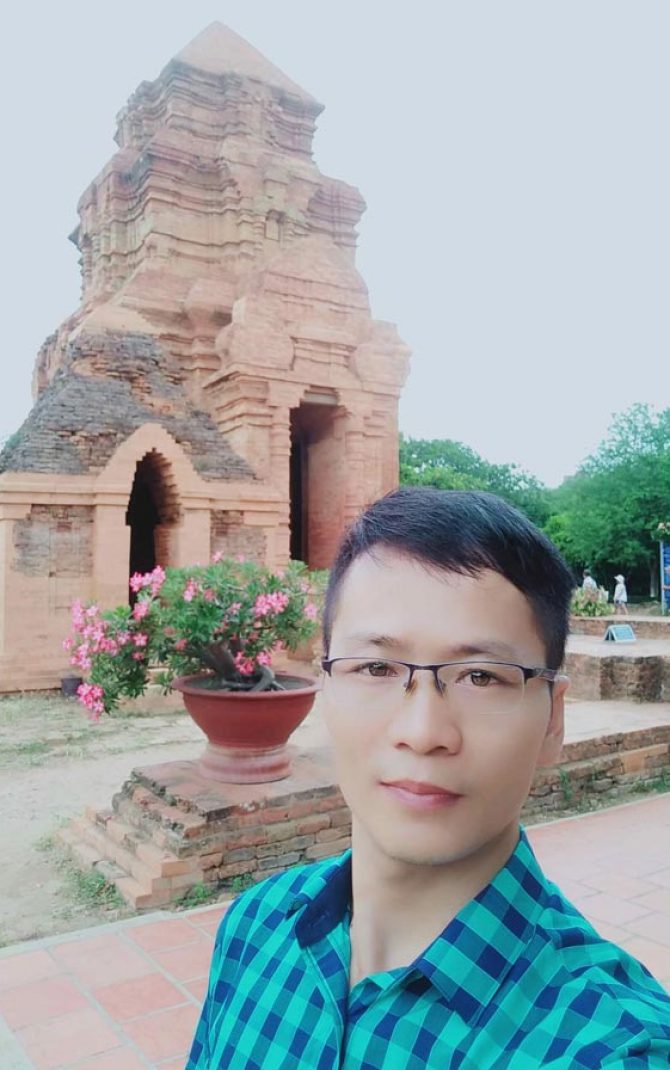 Dear our partners and customers,
Since establishment in 2014, Vietnam Cast Iron Co., Ltd (VIC) has overcome numerous difficulties, constantly improved ourselves, and built core values for the our casting foundry. With the determination of the whole team and the strong will of the leader board, we are proud to become one of the leading casting foundries in the field of metal casting in Vietnam and a reliable partner of large enterprises from the USA, Canada, Europe, Japan…
Over the past 6 years, we have created jobs for thousands of people, contributed to addressing social issues as well as affirmed the quality of Vietnamese branded products.
We are always innovating and developing aiming at bringing absolute satisfaction to our customers. At Vietnam Cast Iron Co., Ltd (VIC), we put ourselves in customer's shoes to serve the best and keep our eyes open wide to keep up with the market trends. Going forward, our long-term vision is to become a large corporation in the metal casting industry and developing products meeting the needs of all customers across global.
At last, we would like to express our sincere appreciation and thank our partners and customers for trusting and supporting us during the past time. We commit to continue to develop and bring the best quality casting products for competitive prices. Furthermore, whether you are a potential partner, a big enterprise, a small business, or a future employee, we look forwards to cooperating with you in the future.
Mr. Dinh Tien Vu,
President & General Director