Best quality Casting parts for competitive prices
Lai Xuan, Thuy Nguyen District, Hai Phong City, Vietnam
The Introduction of Vietnam Cast Iron metal foundry
Vietnam Casting
Since establishment in 2014, Vietnam Cast Iron Co., Ltd (VIC) proud of being introduced as the leading metal casting foundry manufacturer and company in the Vietnam casting industry; and reliable partners and suppliers of casting parts for large enterprises across North America to Europe market.
Our metal foundry provides OEM custom casting service especially strength in cast iron, aluminum, and steel material working. We serve a range of industries from agricultural machinery parts, industrial casting parts, outdoor furniture, transportation, automotive, mining, marine to machining.
As one of the leading metal casting foundries in Vietnam located in the casting zone, we inherit the metalworking skills and experience from our great grandfather and develop it with the mission that brings high-quality made-in-Vietnam casting products to the global map.
At Vietnam Cast Iron custom casting foundry, we always work with the motto that "The customer's satisfaction is our development". We are constantly upgrading our technical expertise, working skills, and knowledge with the aim to offer the best quality and price in every deal to our partners. Our business path is never in-front benefits but looking toward building long-term partnerships. Hence whatever we produce, it is of high quality, and whatever we say, it is our commitment.
How do we process metal casting parts?
Our Casting Techologies
At our casting metal foundry, we apply different casting technologies to process casting parts and meet customer demands. Investing in three main casting technique lines are green sand casting, furan sand casting, and lost foam casting, we can process a range of casting requirements, from simple pieces to super complicated casting parts, from small volumes to several tons of product weight.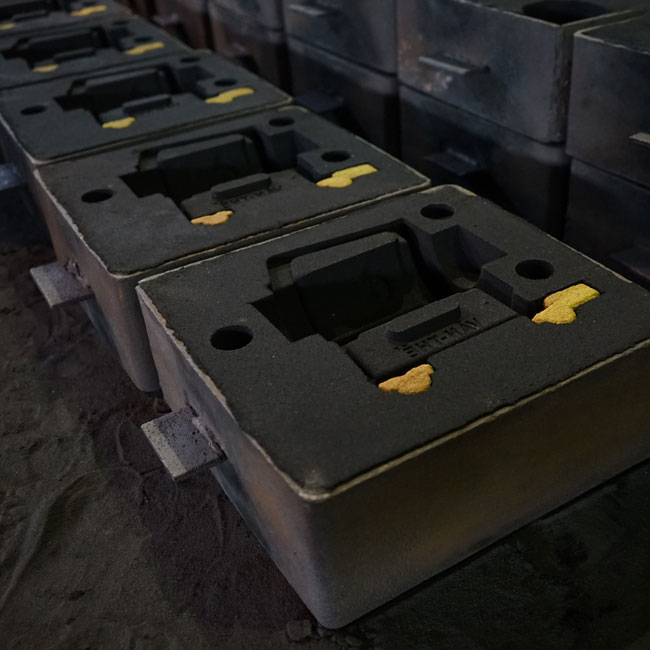 Green sand casting is an uncostly, versable, and friendly molding technique widely used in metalworking. At our foundry, the green sand process is preferable to manufacture simple detailed parts, small to medium-sized casting pieces, and large volume orders.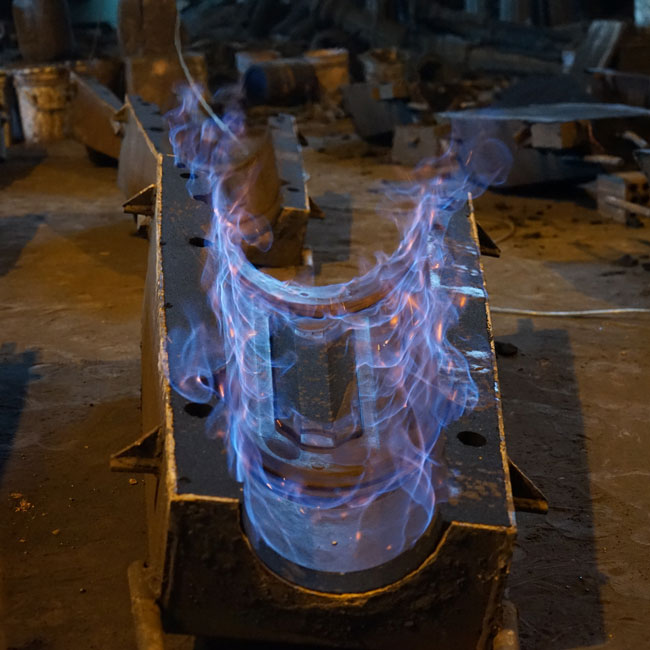 Furan resin sand casting is a no-bake sand mold process that maintains pretty excellently in casting good quality and smooth surface finish. The furan molding technique is excellent by producing castings with a smooth surface and good appearance, high precision, and fewer defects. We apply this casting technology to process intricated shaped castings, large-volume parts, and high precision required orders.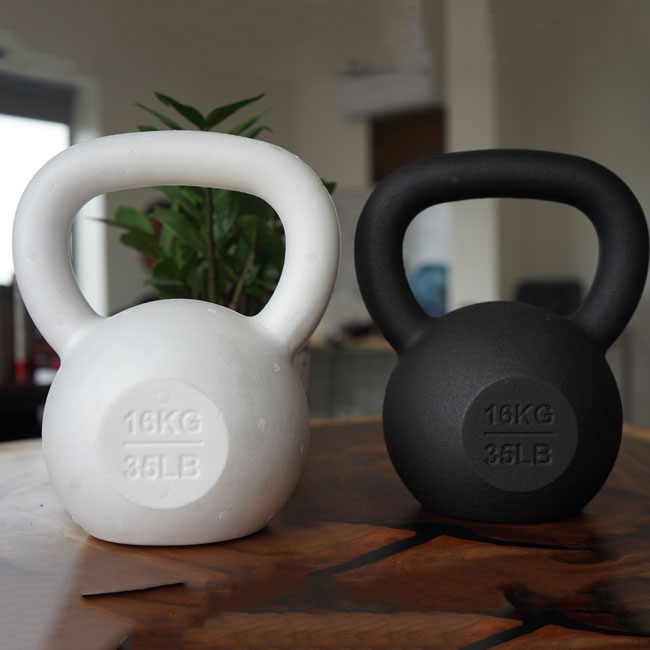 Lost foam technique is a type of evaporative pattern casting that is advantageous by high precision, smooth surface finish, tight tolerance, and less casting defects. Because of its precise casting ability, our foundry often prefers this process to manufacture complicated and detailed casting parts.
Metal foundry services
Our services
Our metal foundry supplies both casting and further treatment services serving a range of industries. Our casting ability allows us to manufacture different metal casting products and meet various customer requirements. From cast iron castings to aluminum cast parts, from small to very big volume casting parts, or simple to intricate casting pieces, VIC casting foundry involves of skillfull and expertise labor that ensure to deliver best quality in every deal.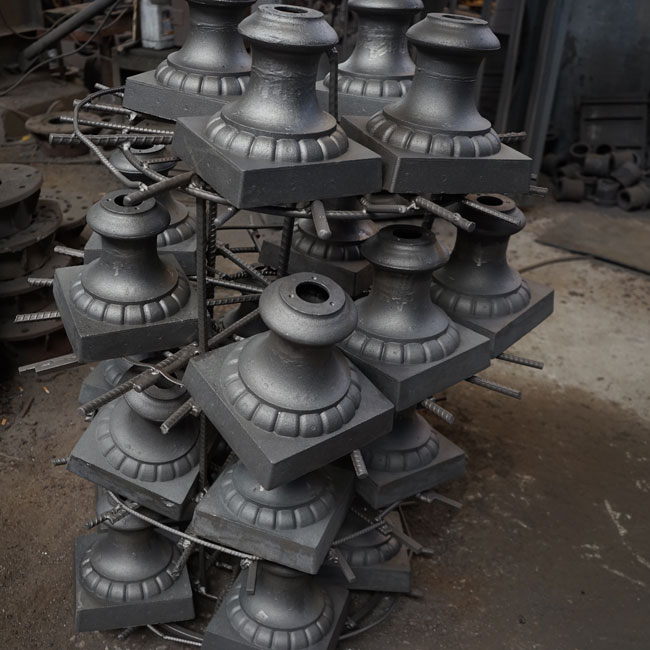 Here at VIC metal foundry, we process custom gray iron casting applications, ranging in almost all industries. Our casting production capacity can process gray iron castings weight from a few grams to a few tonnes. Different grey iron grades and classes are flexible in our ability, either ASTM, SAE J431, or JIS Standard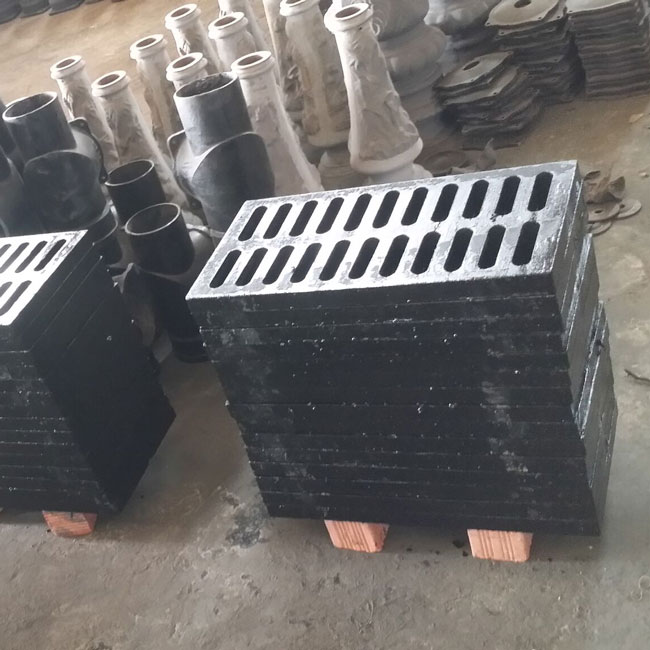 We custom ductile iron casting according to customer drawing and requirment meeting international standards. Our ductile iron products are manufactured mainly by sand casting and lost foam casting processes. The ductile iron casting parts made by us are corrosion and heat and tear-proof with very close tolerance and excellent tensile strength.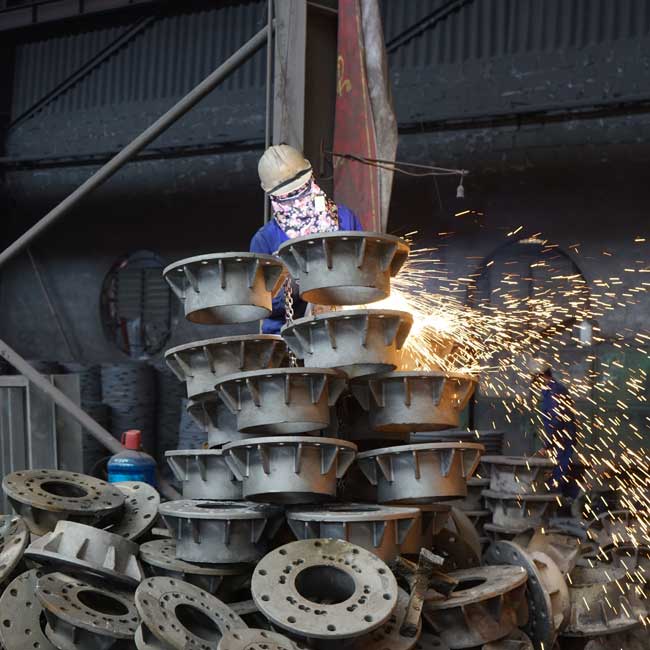 Our metal foundry mostly processes carbon steel and low alloy steel for almost all industrial applications, from marine, construction, agriculture, machinery, automotive, aerospace, to water supply and drainage. With casting parts, our steel casting company can process from a few gram steel casting pieces to large volume up to 2000 kg, from simple and complex details tailored to customer specifications.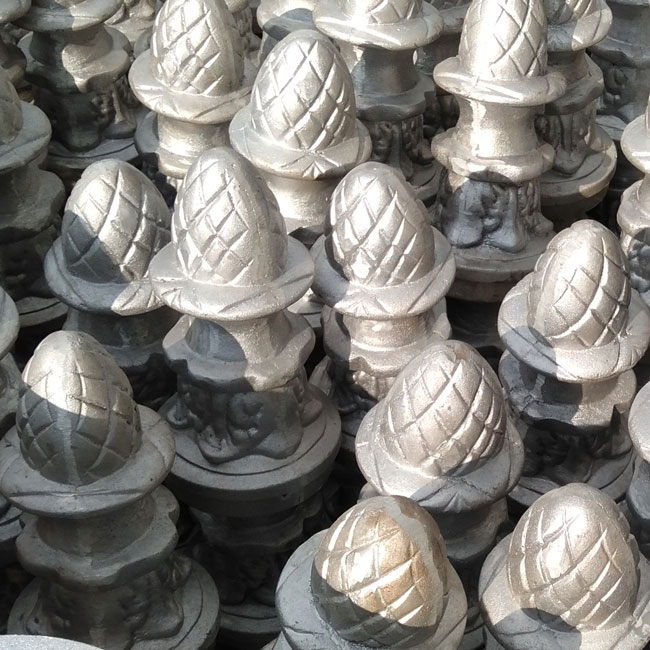 Being advantageous over aluminum casting cost in comparison with other counterparts, VIC cast aluminum not only overwhelms other suppliers by a very competitive price but also delivers excellent quality. Also, our aluminum casting ability comes in flexibility in different requirements, from small to big casting parts or super complex pieces, we all have solutions. Our casting aluminum serving wide applications. Some of them can be listed such as ornamental parts, pump, valve, automotive, etc.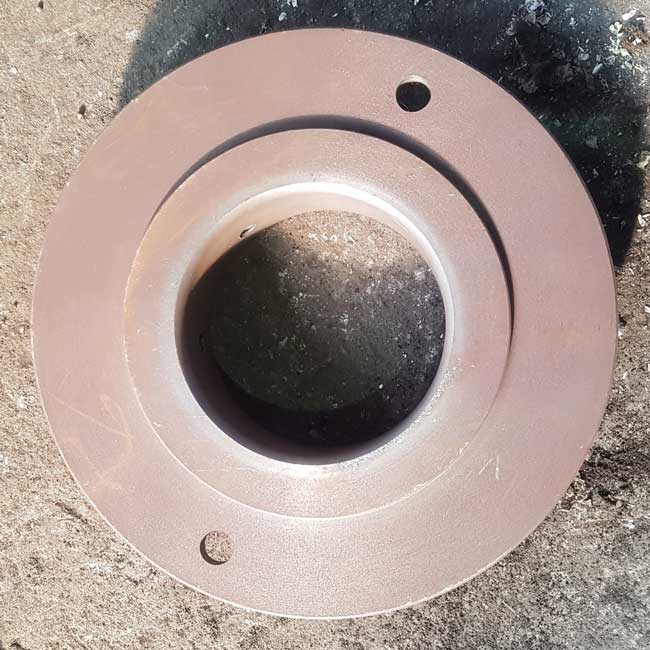 Not only casting, our metal foundry can process machining services such as turning, milling, lathe, drilling upon the customer's request. Equipped with high precise machine and skillful labor, our machining services can meet your satisfaction by high quality in every single piece.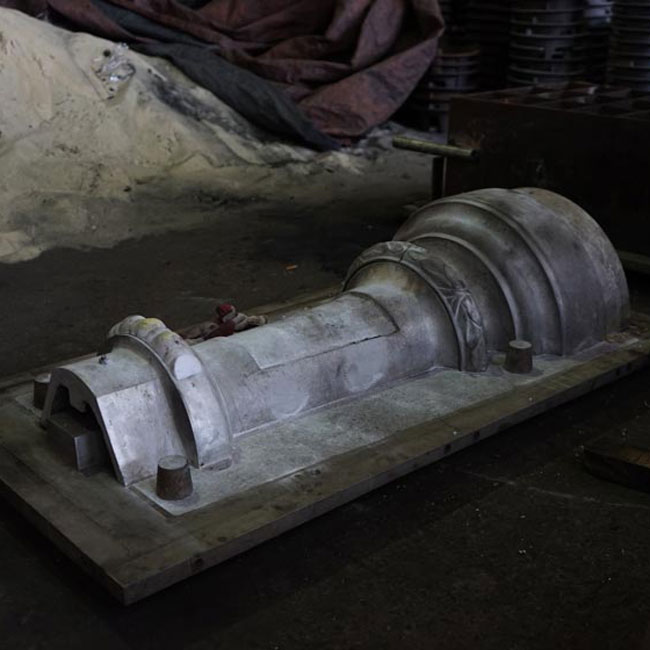 At VIC foundry, we are proactive in pattern making/tooling for the sand molding process. Here the pattern is mainly made of metal particularly aluminum and processed by high precise CNC machine. With high proficient pattern-design team and workers, we can manufacture proper patterns that contribute to creating high precision casting parts as required.
What we produce
Our core casting products
VIC works on custom metal casting industry. As the OEM metal foundry manufacturer, we serve a range of industries from Machinery, Transportation, Marine, Machining, Urban decoration, etc. The below category lists some of our core custom casting products. Browse our website to see our production capacity and metalworking experience.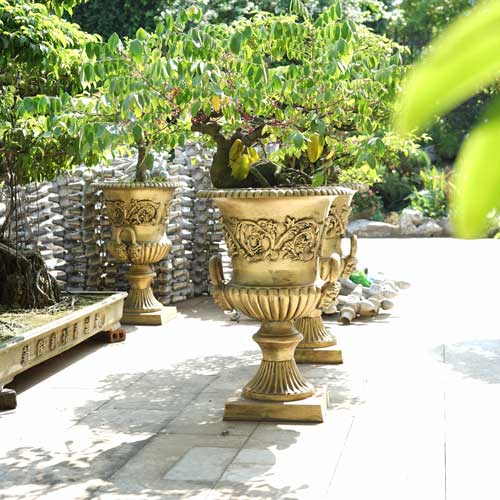 We are able to manufacture cast iron casting urn planter with a range of style, weight, and height for different need, from garden, street, park, etc that meet your need. Our cast iron urn planter offers natural rust or color painting that is upon your resquest. This timeless piece is such great highlight to outdoor decorative furniture.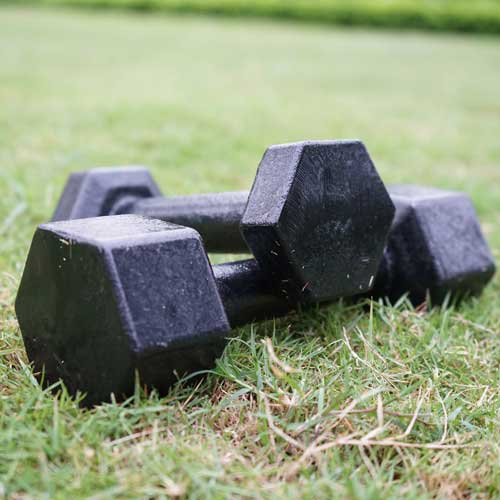 Casting cast iron dumbbells with different designs and weights tailored according to your requirements. Hex dumbbells, weight plates, Olympic weights are of our production capacity. Powder coating, color painting, custom logo are your optional. Tight tolerance is in +/- 100 gram and high smooth surface finish guaranteed.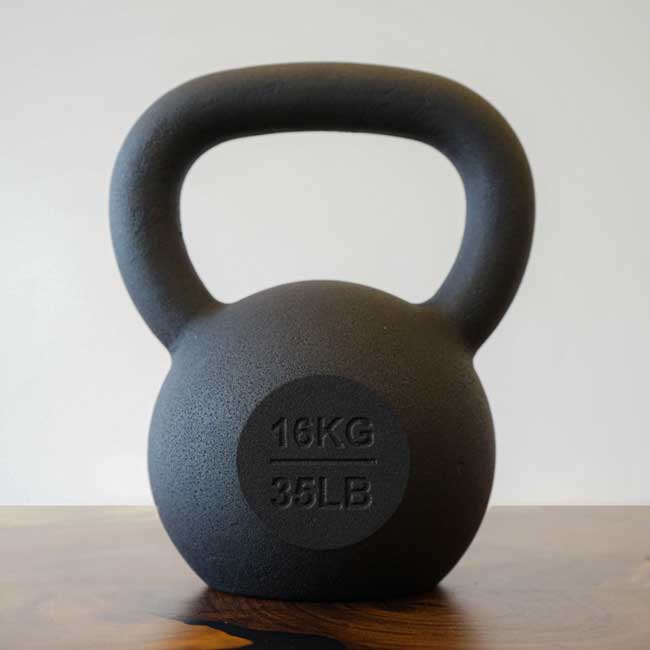 You can find best cast iron kettlebell choices and custom made kettlebells here at our foundry that match your budget and workout goal. Our cast iron kettlebell is offered in color painting and powder coating and ranged in a full weight set. Custom accordingly to your specifications, we can make a unique cast iron kettlebell set just for you.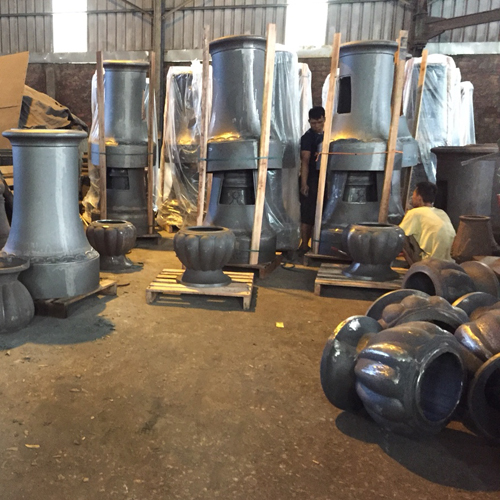 Lamp post is an indispensable item in decoration and lighting system. As our core product, we are able to manufacture all of casting lamp post parts including base, pole, lighting arm and ornamental accessories. Our custom lamp post is constructed in high quality cast iron and aluminum; comes in any design and requirements; and guaratee to be durable, stylish and un-costly.