Lamp post
High-quality Cast iron Lamp post for sales manufactured by Vietnam Cast Iron (VIC). We are one of the world-class OEM and ODM lamp post suppliers and manufacturers. Our cast iron lamppost parts vary in styles and designs, mainly made from cast iron and aluminum, and customize to suitable for every urban decoration.
Lamp post is an essential item in the lighting system. Street light pole illuminates the night for visibility, safety, and security. It is also a commonly used item for landscape decoration.
Cast iron light post is one of the core products of the VIC. Our cast iron light pole is outstanding by fashioned design, excellent quality, and competitive price. We mainly provide cast iron outdoor lighting and casting aluminum lamppost parts.
Visit our casting product category pages for product details. With plenty of casting light fixture selection, you will surely find your taste. Request formal quotes at each item page for details and shipping costs to your location. Also, contact us for your OEM and ODM requests.
List of our casting Lamp post parts:
Showing all 52 results
Application of lamp post in life
Lamp post is a very common item with various applications in life. It is easy to find iron lamp post installations everywhere from residential towns, highways, sidewalks, parks to gardens.
Street lighting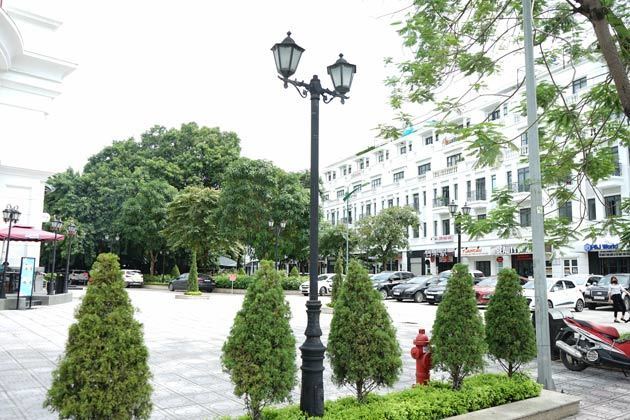 Street light's main function is to illuminate the street helping to maintain safety and security for the driver, rider, and pedestrian. Many studies have shown that the darkness decreases the insight of the vehicle's driver and increases traffic accident risk.
Hence, the installation of the casting post light on the street creates convenience and safety for the traffic, thereby contributing to reducing unexpected accidents. Installation of the street light also contributes to reducing the crime rate.
Indoor lighting
Lamp posts are also applied to indoor lighting installations, for example, houses, offices, and factories.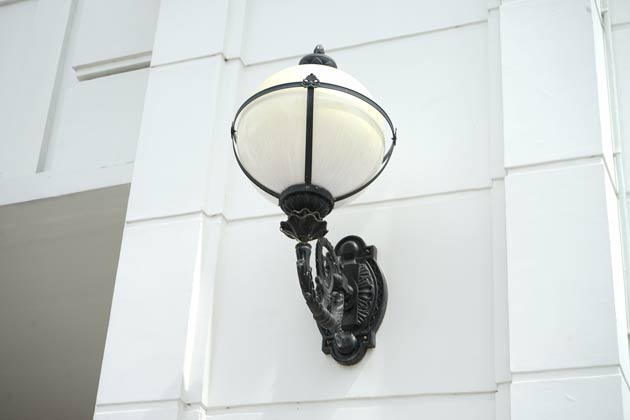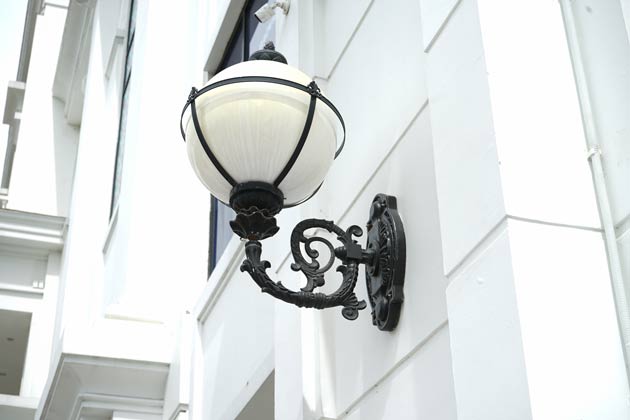 Landscape decoration
Besides the lighting function, the cast iron street light post is also commonly used for landscape decoration.
Being various in design, the cast iron light pole is often used to enhance aesthetics and create highlights for functional areas such as gardens, parks, exterior, etc.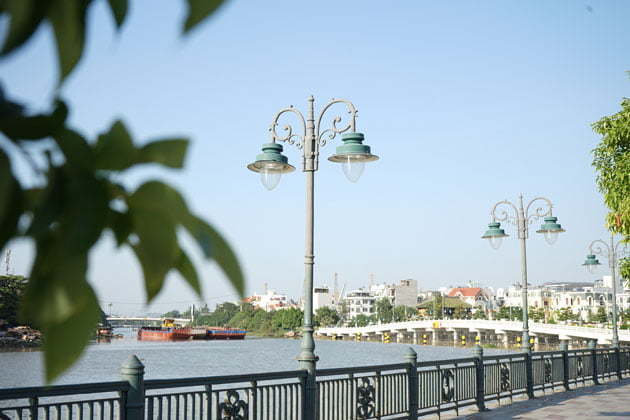 Lamp post component
The street light parts include foundation, pole, and lamp.
Foundation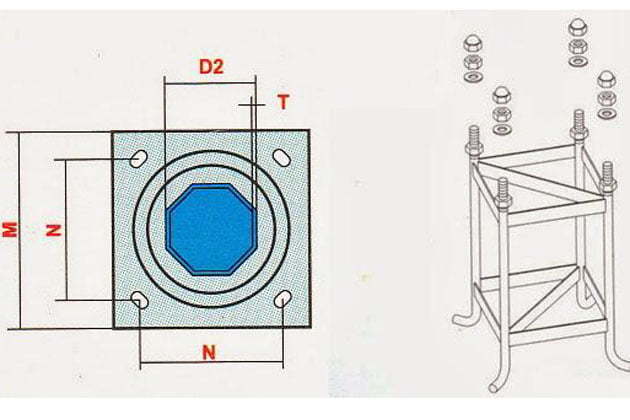 The foundation frame is one of the most important parts of the lighting pole structure.
The role of the foundation is the same as when building a house we have to build the foundation. They help make your house stronger and more solid.
The same is true for the foundation frame, which makes the post light stand more stable outside. The post lamp base is to ensure the safety of the light pole.
The foundation frame is usually made of cast iron and linked together in the form of diagonal lines.
Light post varies from different styles and specifications, therefore, the size of the foundation is also different in the thickness, depth, and width of the foundation frame.
When installing, the cast iron lamp base is buried underground with a standard depth of 1.0 – 1.2m depending on the climate and topography of the area.
Body
The body of the cast iron outdoor light post includes the base and pole.
Light post base: It is usually made of cast iron with high strength to help support and withstand the weight of the lamp body and top.
The casting post base will usually be machined and covered with paint according to customer requirements.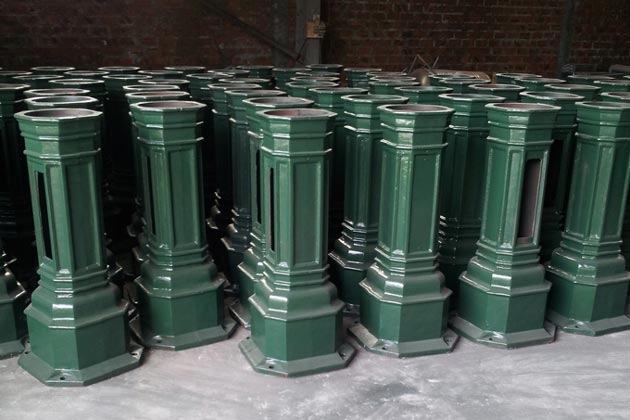 Light pole: The pole is one of the important parts of the lighting structure.
Street lights posts need to be able to withstand ice, wind, and rain. Rust-resistant metals or a protective coat of paint can help preserve the post against the elements.
The body of the lamp post can be made of different materials such as cast aluminum, stainless cast steel, cast iron, etc.
The surface of the pole is usually covered with a layer of colored paint. The paint layer helps to ensure aesthetics and maintain the durability of the light post.
Head
The head of the street lighting post is the light bulb section with decorative patterns, caps, cover, and finials.
Cast iron street lamp part comes in a wide range of styles and sizes. Similar to aluminum material.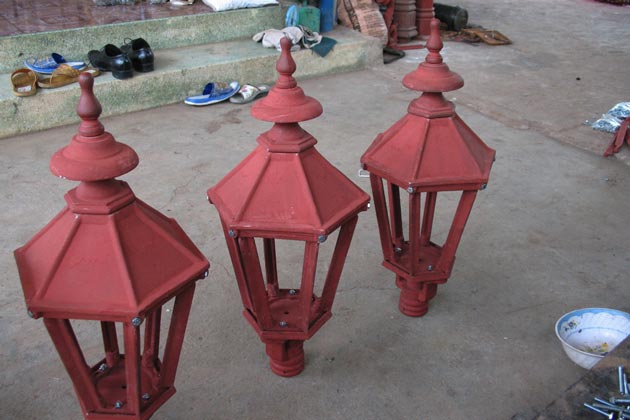 In addition to these listed above, there are also a number of other lighting pole accessories used for lighting such as light-up wire, bearing twisted plastic pipe, electric panel, lighting control cabinet,…
At VIC, we are able to cast all the main parts of the lamp post from cast iron, aluminum, and steel. We can offer a full set of post lights, along with accessories.
Lamp post design and style
Lighting posts come in many shapes and styles. From Victorian, vintage, antique, retro, Paris, European lamppost style, etc.
They also come with different features, modes, and levels of power.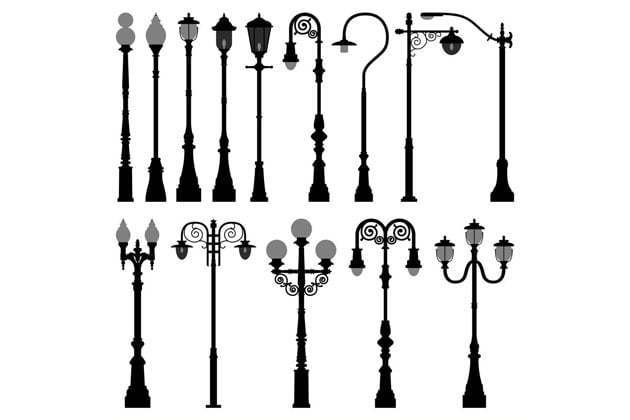 While the victorian street lamp post features elegant lanterns on top, the antique lighting pole is eye-catching by its luxury beauty. Depending on your taste and purpose, you will get a range of selection.
At our metal casting foundry, we can manufacture and supply a huge range of cast iron and aluminum casting street post light in various styles and designs.
Whether you are looking to reinforce and beautify your existing sign or wish for either traditional style or modern feature, we have everything you need.
We can also customize your order, with branding, insignias, or logos, so your order is completely coordinated, your design totally unique.
How to choose a suitable lamp post for your purpose?
Choose according to the purpose of use: Outdoor lamp pole varies from style to size depending on their applications.
For example, there are cast lamp posts specially designed aiming at decoration purposes and some do basic lighting. Consider why you need to install the light post that will help optimize the function of the post and avoid being confused in hundreds of styles of post light.
Choose according to the height of the post: The height of the light pole is usually not the same. In the areas with strong wind speed, you should avoid choosing too high posts.
Choose according to brands: Currently, there are many brands that provide casting lighting poles. You can consider a good brand to limit the situation of buying poor quality products.
Why you should choose VIC's lamp post products?
VIC is the manufacturer, supplier, and distributor of the cast iron post light and aluminum lamp post. Our street light applies to modern technological lines, use high-class raw materials, meet fully technical criteria for quality, and guarantee competitive prices.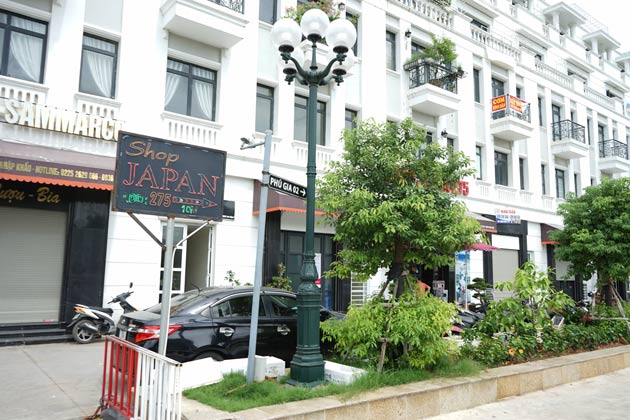 At VIC, we produce customized cast iron and aluminum lamp post following featured by:
Strong construction
Easy to Install
High strength
Rust resistance
Best grade material used
Flawless finish
Quality tested
An order with VIC will save you money upfront and long term. Call us today to find out how we can make your project exceptional.
Contact information
Company: Vietnam Cast Iron Co.Ltd
Address: Lai Xuan, Thuy Nguyen District, Hai Phong city, Vietnam
Email: [email protected]