Cast iron bench
Vietnam Cast Iron (VIC) patio casting bench is various in styles and designs. Either minimalist style or antique look; either full cast iron casting or a combination of cast iron and aluminum, we are able to offer you all. Check our category to see more about our outdoor casting benches and contact us for OEM casting. 
The bench is used commonly as decorative furniture in both private and public areas. You may often see them placed in gardens, parks, pedestrian precincts, promenades, heritages, and conservation areas.
VIC is the patio cast iron bench manufacturer and wholesale supplier for customers across the globe.
Our outdoor iron casting benches vary in designs and styles, not only are available in stock but also customize to suitable for different requirements.
For all of our outdoor casting benches, we guarantee to bring the best quality and competitive price to our customers. Our products are exceptional, not only stylish features but also durable overtimes.
Browse our selection of patio iron casting benches to find the bench design for your projects. Also, contact us for an OEM bench casting order.
List of our Cast Iron Bench products: 
Showing all 12 results
What is a cast iron bench?
A bench is a long seat that is able for multiple people seat at the same time. Cast iron bench is partly or fully made from cast iron material.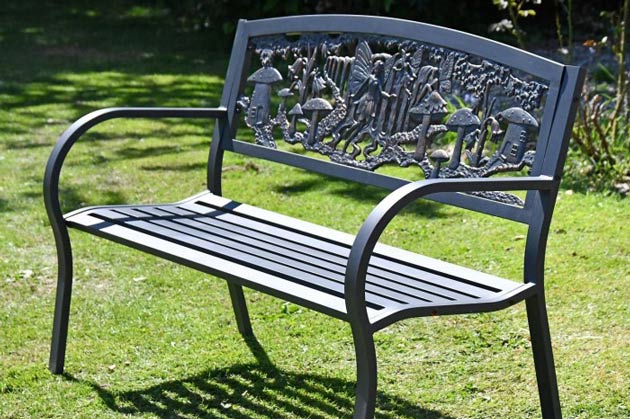 Cast iron is a type of iron-carbon alloy material commonly used in metalworking. Cast iron is produced by smelting the iron-carbon alloy and pour into the mold. The chemical composition of cast iron consists mainly of 95% of iron, more than 2.14% to 4% of carbon, 1% to 3% of silicon, and other impurities such as phosphorus, sulfur, manganese…
Similar to other material benches, cast iron benches commonly have arms, legs, and backrests. Some don't have the backrests, then are able to seat from the other side.
Cast iron furniture maintains outstanding characteristics and is used both indoor and outdoor, but it is more preferable to place in outdoor areas.
Different types of cast iron bench
Cast iron bench's type varies and depends on each division method. In the following part, Vietnam Cast Iron bench manufacturer and wholesale introduces two basic criteria to classify the cast iron benches.
Classify by material
By material, there are full casting cast iron benches and a combination of cast iron and wood or aluminum.
Full casting: with respect to this type, all of the bench parts are made of cast iron. The cast iron material is able to form diversified designs, ornaments, and details. The full casting cast iron benches bring antique and luxury looks for the spaces.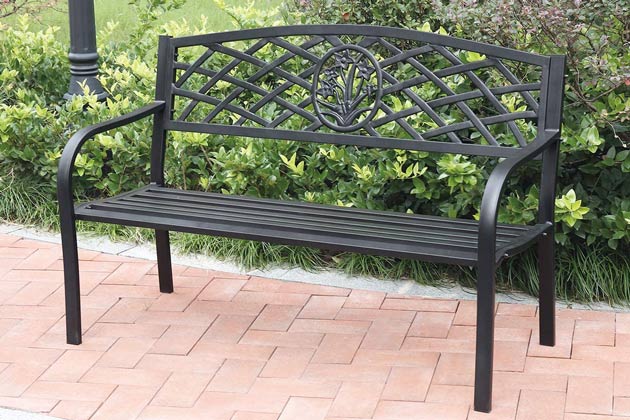 Combination of cast iron and wood: regarding this combination, some bench parts are made of cast iron, commonly such as legs, arms (ends), or sometime backrests. Other are wooden slats. This type is very popular in use due to its reasonable price and nice visual. The wood used is often carefully chosen to be able to the weather and weight resistance.
Combination of cast iron and aluminum: Another combination is between cast iron and aluminum. Instead of wood, some people prefer aluminum material to keep benches durable overtimes.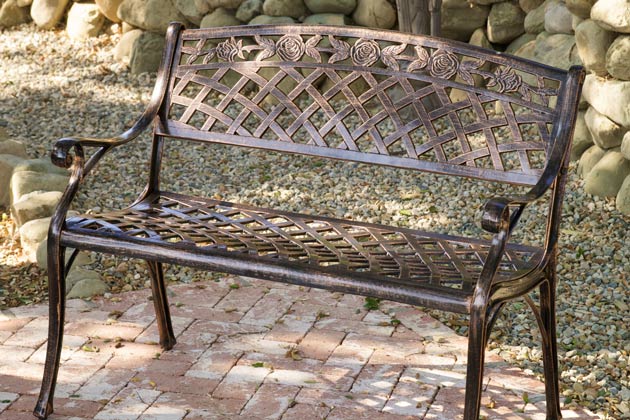 Classify by design
By design, basically there are minimalist cast iron bench and antique cast iron one.
Minimalist benches are is simple and basic designs, without or less complicated details. They are often single-colored, commonly black and white. This concept is suitable for minimalist home and public area decoration.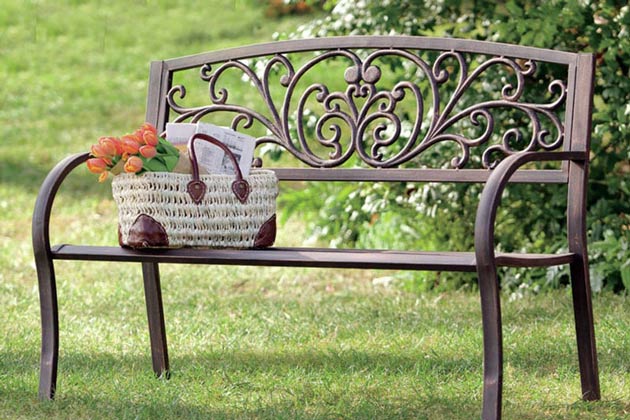 Antique benches are elegant concepts that maintain more details and ornaments. They are highlights for the areas by their elaborative designs. This concept is commonly used for garden or heritage places.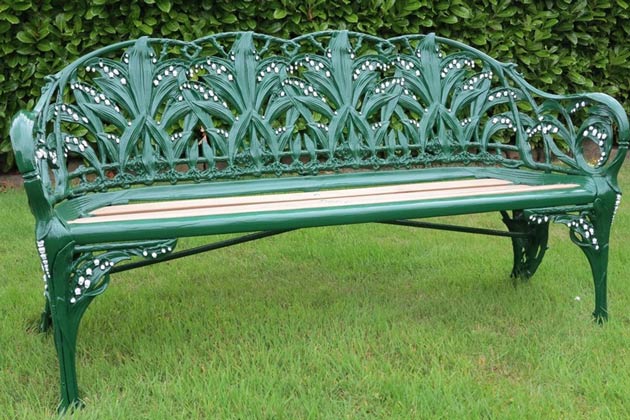 Why you should choose a cast iron bench?
Cast iron benches have outstanding advantages surpassing other materials, hence, it is pretty much favorite for outdoor applications especially.
Space-saving
Cast iron bench has a capacity of 3 to 5 people (even more depending on its design). So, by using these cast iron benches, you can save space instead of using single seats.
Strong
Cast iron properties are strong and hard. Therefore, the benches made of this material can bear weight of 3 to 5 people seating on them at the same time. The strength of the cast iron bench allows it not easy to be broken under pressure.
Durable
Cast iron material is weather-resistant, therefore it is able to withstand natural effects. Unlike wooden or plastic benches which are easy to be damaged by weather over time, cast iron benches are not easy to be affected by rain or hot weather.
Low maintenance
As mentioned above, the cast iron materials are durable over time, so it will save money and time for maintenance. This bench can use up to 3 to 4 years without any changes in look. After that, simply apply a paint coating, they will turn to as new looks.
Decorative
Cast iron allows molding various shapes, high details, and complicated ornaments. It brings an excellent look and is such great furniture to bright the spaces.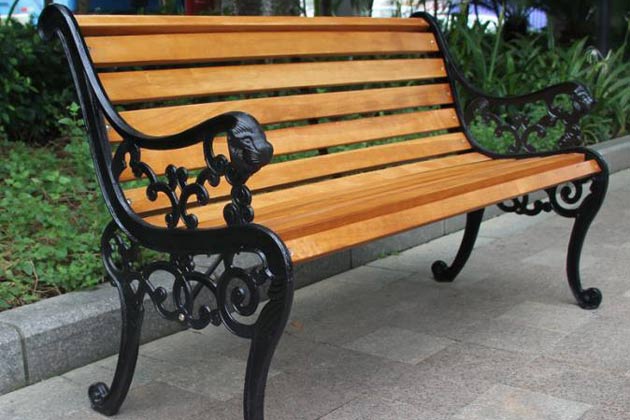 Where to place a cast iron bench?
Due to numerous advantages, the cast iron bench is widely used in life applications. With weather-resistant property, this furniture is often placed in outdoor areas such as gardens, parks, pedestrian precincts, promenades, heritage, conservation areas, etc.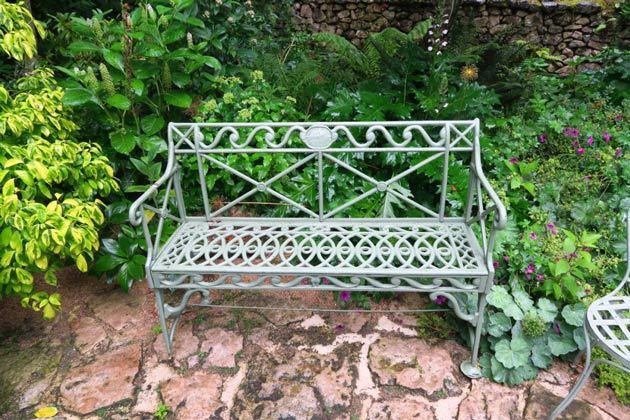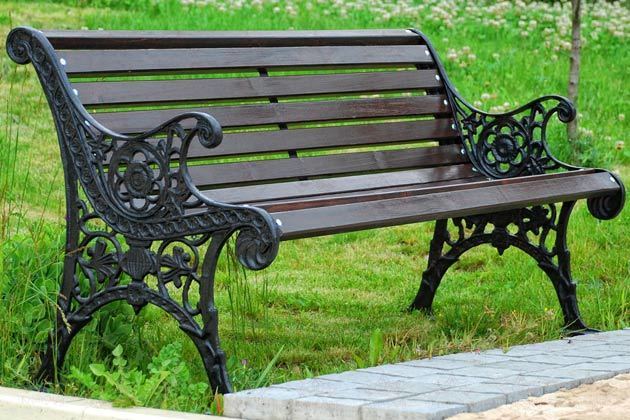 The bench design for each application differs from style and design, and suits with their function and location.
The following are some cast iron benches for garden, park, and street.
Why you should choose Vietnam Cast Iron's bench?
VIC is the leading casting metal manufacturer in Vietnam. Our customer is across the globe, from the American continent to European lands.
With respect to cast iron bench products, as the top reliable iron park bench manufacturer and wholesale supplier we are able to produce various styles and designs for either indoor or outdoor applications.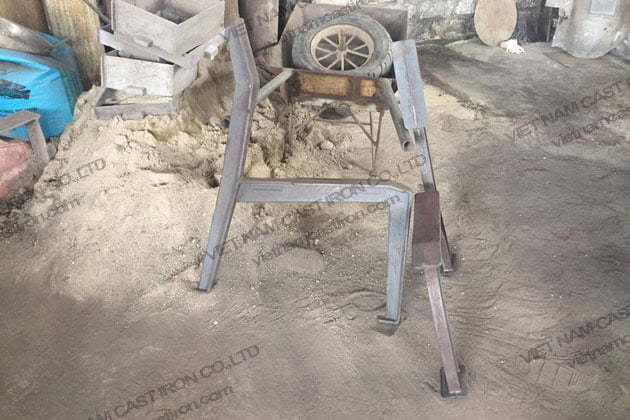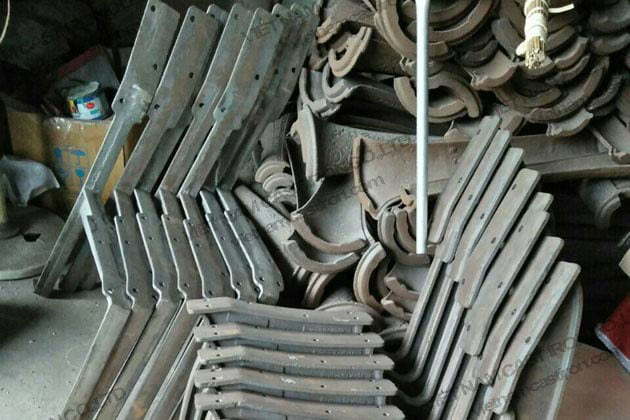 Our products range from full cast iron casting to combination of cast iron and aluminum; from minimalist style to antique look.
All of our products are machined by experience workers, manufactured by high technologies and supervised by technical experts.
VIC guarantees that all of our cast iron bench parts are:
Good look
Weather Resistant
Durability
Low Maintenance
Quality Warranty
Cheap price
An order with a VIC casting park benches manufacturer and wholesale will save you money upfront and long term. Check out our patio cast iron bench selection for the very best in unique or custom, handmade pieces from our product category.
Call us today to find out how we can make your project exceptional.
Contact information
Company: Vietnam Cast Iron Co.Ltd
Address: Lai Xuan, Thuy Nguyen District, Hai Phong city, Vietnam
Email: [email protected]