Litter bin
Vietnam Cast Iron (VIC) litter bin products are exceptional because of its high quality, durability, aesthetics, and competitive price. Get detailed information about our product by checking the categories below. 
VIC is both manufacturer and supplier of the metal trash can products. Our customer is across the global.
We have a great selection of metal trash bins designed for installation outdoors in public areas such as town and city centers, parks, recreational areas, historical places, commercial buildings, etc.
Our litter bin is mainly made from cast iron and aluminum materials. Our customized products come in various styles and designs, and adaptable for different applications.
Be faithful with our slogan, we guarantee to provide the best quality products for competitive prices to our customers.
Contact us to get quotes and advice for your OEM trash bin casting.
List of our Cast iron Litter Bin Products:
Showing all 12 results
What is Litter Bin?
Litter Bin (also known as a trash bin, trash can, waste container, dustbin, or waste bin) is a litter receptacle to store wastes temporarily. The purpose of a trash bin is to address the pollution, environmental issues, and hygiene for the areas.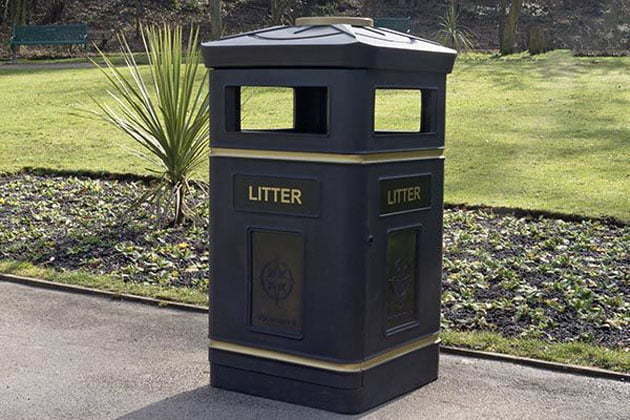 The first usage of litter bins dates back to 1875 when the first household rubbish bin was introduced in Britain and created a regular trash collection system.
Nowadays, the trash bin becomes an indispensable item with various applications from indoor to outdoor.
What is Litter Bin made of?
Trash can comes in various materials in use. Primarily, there are two main types of materials namely metal and plastics.
Plastics dustbins are thick plastics receptacle, commonly placed in house and outdoor applications.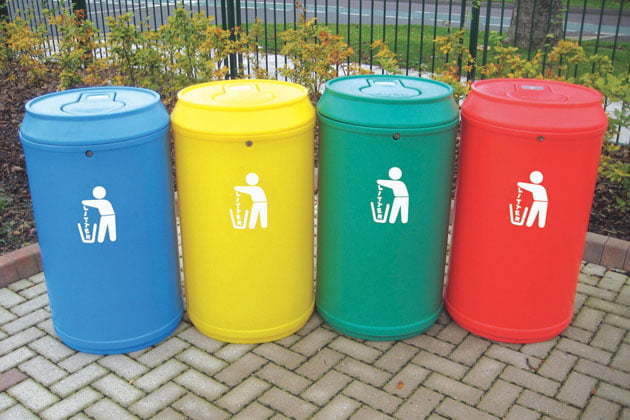 These bins are easy to move, handle, and maintain. However, plastics litter bins often create smell while containing rubbishes. In addition, they are non-renewable and not as durable as metal dust bins.
In a turn of metal litter bins, common materials are cast iron, stainless steel, galvanized steel, and aluminum.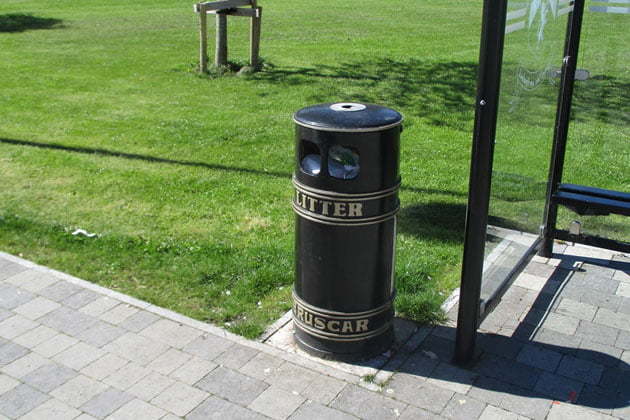 They are advantageous because of their strength, durability, and aesthetics. Metal dustbins are strong, able to bear the load, do not contract any foul smell, and are recyclable.
Because of its good appearance, the metal trash can is preferable to place in public places for not only hygiene keeping but also landscape decoration.
Why cast iron litter bin is popular?
Among other materials, cast-iron litter bins are preferable and overlooked when comparing to steel or plastics. The cast iron bin has strengths over other products for the following reasons.
Firstly, with respect to design and feature, cast-iron litter bins are advantageous.
Cast iron material allows producing of castings for a smooth surface, high details, and good appearance. It is also able to apply any color paints helping to bring an excellent look for the bins.
Therefore, dustbins made from cast iron materials are very suitable and high aesthetic when placing into traditional places such as museums, historical areas, etc.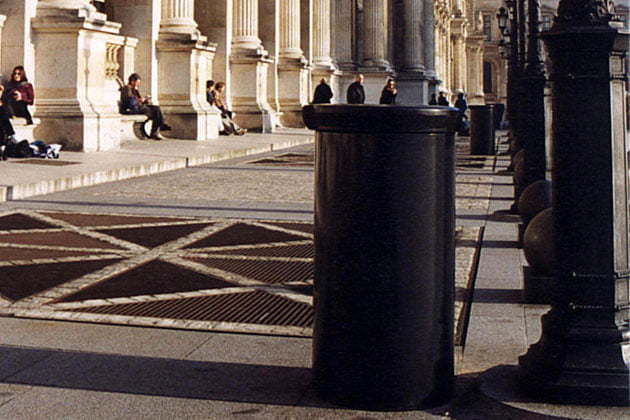 Secondly, the cast iron trash can is beneficial due to its durability. The cast iron material is strong enough and able to withstand daily use with fewer damages.
Hence, it is usage worth and cost-effectiveness in the long-term.
Furthermore, the heavy property of cast iron dustbins makes them difficult to move and handle, therefore, helps to prevent theft from stolen accidents which are very common.
Vietnam Cast Iron Litter Bin
Our company is cast iron litter bin manufacturer and exporter. Besides, we also provide litter bins made from aluminum.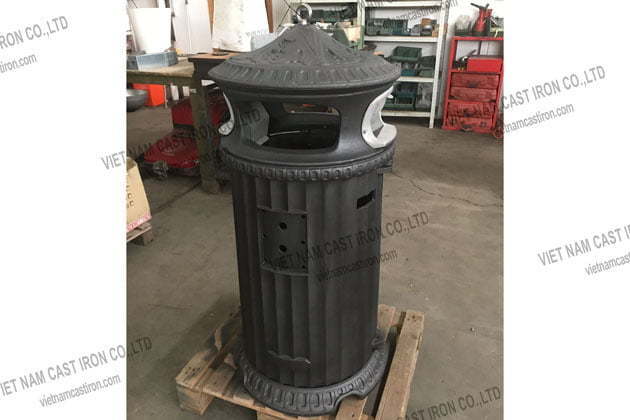 Designed for both outdoor and indoor use, VIC provides the right bin for parks, streets, and recreation grounds as well as for offices, shopping malls, and other public buildings.
We also offer a wide selection of bins for all airport terminal areas including airport waste bins, passenger terminals recycling bins, and outdoor waste receptacles.
Different sizes, fastening options, and a generous selection of colors offer unlimited opportunities to furnish your environment.
Since establishment, we have worked with numerous partners on the litter bin project and get high appreciation. Recently, in 2019, we have produced 1500 full trash bins for our Italian customer. They are now placed in the streets of Lecce's historical city.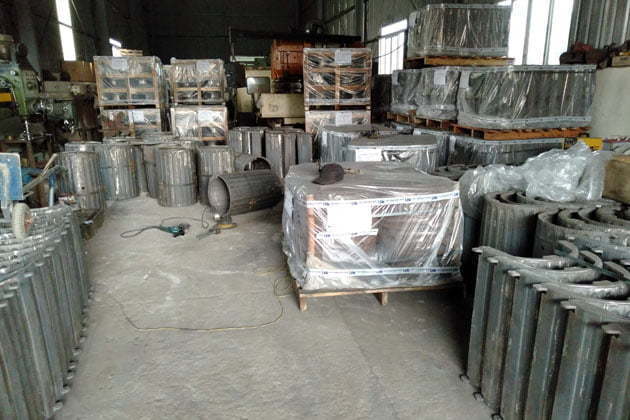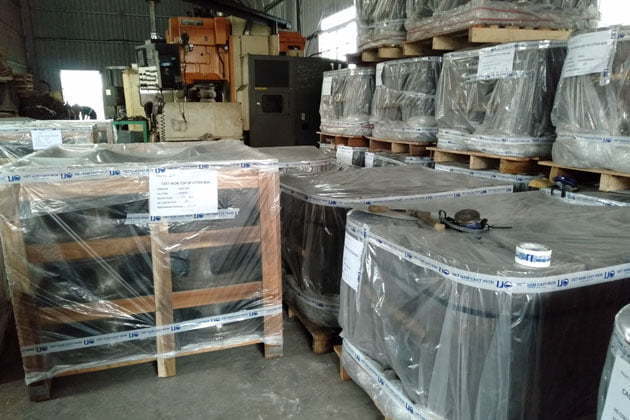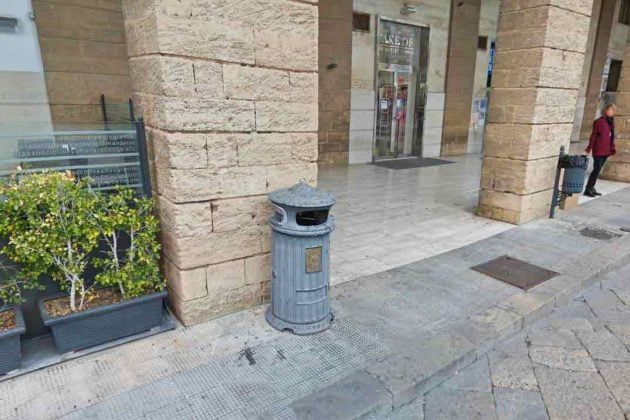 Summarily, VIC litter bin is exceptional because of:
Customized design
Durability – save time and money on maintenance
Excellent look
Competitive price
100% recyclable
An order with VIC will save you money upfront and long term.
If you are looking for a litter bin foundry, call us today to find out how we can make your project exceptional.
Contact information
Company: Vietnam Cast Iron Co.Ltd
Address: Lai Xuan, Thuy Nguyen District, Hai Phong city, Vietnam
Email: [email protected]
Phone: +84 86543 0133