Kettlebells are in short supply in Europe – the occurring fact and one of the consequences of the COVID pandemic on the world.
When people accept kettlebell retail orders at three or four times the usual price, kettlebell wholesalers could not approach them.
This is because the distributors could not find the right supply at the right time, as they were used to Chinese production.
When the COVID pandemic happened, it disturbed the supply, and as a result, lead to severe kettlebell shortage.
Until now, European Kettlebell suppliers are still complaining to us about their stockout*, especially the 8kg kettlebells.
*Stockout: a situation in which there are no goods of a particular kind available for sale (out of stock).
The supply of kettlebells in Europe
Before 2020, major kettlebell wholesale brands always have a stable supply for their customers. It is mainly from China with relatively low prices due to the availability of raw materials and a large production scale.
Since January 2020, Chinese foundries have ceased operations, creating a shortage of kettlebells throughout Europe.
Interest levels in Kettlebell spike in 2020: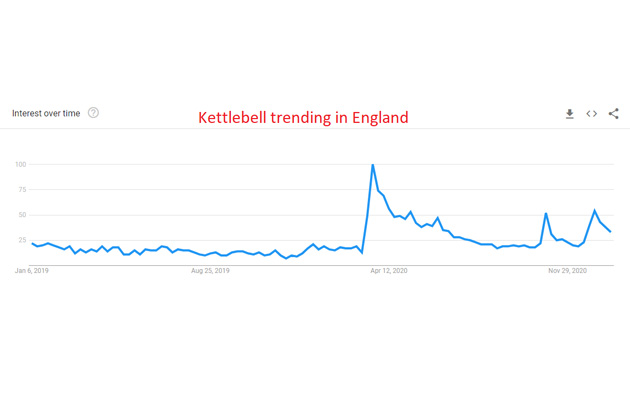 A client in the UK complains on Reddit verbatim as follows:
"UK suppliers during lockdown

I'm trying to find a reasonably priced 24kg Kettlebell online. I bought my 16kg from Decathlon, but they've shut down and are not doing deliveries. There seems to be a stock shortage and lot of price gouging happening on amazon (I feel that 24Kg shouldn't cost over £100). Can anyone recommend an online supplier or a quality brand when looking on ebay."
Obviously, people are overpaying for their needs.
In the past, retailers were unwilling to pay for responsiveness, and domestic foundries did not invest in expanding the production scale. Being too dependable on one supply has caused them to pay the price.
Like in the US, the cast iron foundries in the UK are still not passionate about kettlebell products because their production lines are not as specialized in kettlebells as in China, making their prices uncompetitive.
Solution for the shortage of kettlebell supply
What will wholesalers do if China is no longer reliable for placing kettlebell orders?
Will they place orders from their local foundries? That's not a bad idea, but consumers will be paying a lot more for kettlebells than before.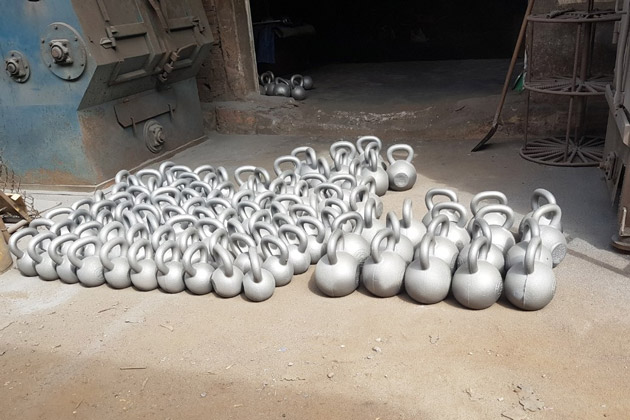 The problem is that at present scale, European manufacturers are still concentrating heavily on other castings that, in their opinion, are more profitable and easier to manufacture. They have specialized in these products for many so years and have reliable customers already.
It would be risky if they agreed to switch to kettlebell manufacturing because of the immediate benefits. No one knows for how long this situation will last.
Take a look at Goldens Foundry and Machine Company, a company that manufactures cast iron grills, one of their best-selling products. They had intended to make weights many years ago, but so far, they have not done it yet.
The wholesalers will have to find a long-term and steady direction for themselves.
The most optimal solution to this problem is to look for foundries in other countries, where manufacturers can handle different quantities.
A typical example is the My Dong casting village in Vietnam. It has existed for a long time, since the early 20th century, with extensive experience in the casting industry.
The foundry system here offers from large to small scale, with the kettlebell capacity reach up to 500 tons per month – an impressive figure.
Foreign customers who have been ordering here since the first half of 2020 are gradually increasing output as they are satisfied with both price and quality.
With a system of 9 foundries in My Dong, VIC is now cooperating with the UK, US market, and several fitness firms in Australia, Canada, etc.
Cooperation opportunities for kettlebell products in Europe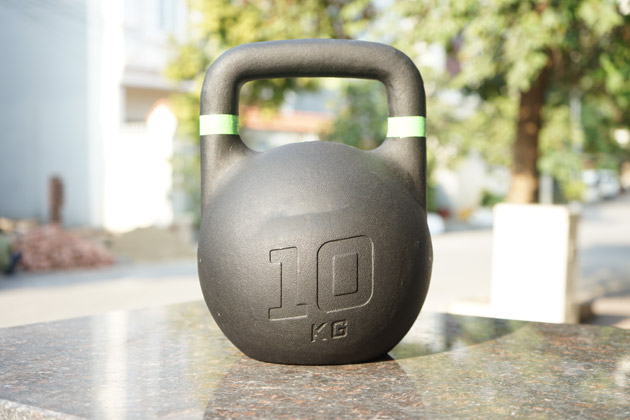 As an OEM/ODM casting manufacturer, our flagship products are kettlebells and dumbbells.
With Green sand casting and Lost foam casting techniques, our price and quality will definitely meet customers' needs.
Apart from available models, VIC also offers custom-made kettlebells based on customer's designs and preferences.
If you are a wholesaler who is looking for a kettlebell supplier that can ensure the quality, price, and duration, do not hesitate to contact VIC via:
Name: Vietnam Cast Iron Company Limited
Website: https://vietnamcastiron.com/
Email: [email protected]
Address: Lai Xuan, Thuy Nguyen District, Hai Phong City, Vietnam
Phone: +84 86 543 0133