Two years ago, former US President – Donald Trump began setting tariffs, and other trade barriers on China, which has led to the most significant economic conflict between the two countries, called the "China–United States trade war". Following the impact of COVID-19, businesses are pushed to find the alternative, and Vietnam is expected to be the next Asia's top manufacturing location.
In addition to the immense friction between the two largest economies, the COVID-19 pandemic also led to the need for international companies to alternate supply chains and move away from China, where the crisis first occurred, in order to diversify their supply chain and minimize risks. But that is not an easy decision to make because China has been known as the unparalleled leader for decades with mature manufacturing ecosystems and infrastructure capacities, an increasingly predictable bureaucratic system, powerful economic influences, and low manufacturing costs.
Finding an alternative manufacturer is a long-term process requiring a tremendous amount of research and navigation. So far, there are many Asian countries with excellent potential and are all worth investing in. Besides, many other considerations need to be taken into account when shifting or extending supply chains beyond China due to the variations in geopolitical environment and manufacturing processes.
Emerging as the most suitable of all, Vietnam – a nominee with incredible adaptability to the production base, potentially leading to higher valued manufacturing, has caught numerous international corporations' attention.
One of the most remarkable examples that mark Vietnam's standing in foreign enterprises consideration was the exclusive event when Foxconn decided to shift the new iPad and MacBook model assembly lines to Vietnam from China at the request of Apple Inc. And the production would be set in Bac Giang province, in the northeast of Vietnam.
Why is Vietnam a suitable alternative manufacturing destination?
The question is, how can Vietnam achieve such huge favors? And what makes Vietnam stand-out and becomes the new definition of a prominent manufacturer?
Simple, it is because Vietnam has the ability to draw and exploit the attention of multinational manufacturing corporations.
Natixis SA – French corporate and investment bank, which provides financial data, has surveyed seven emerging Asian economies as manufacturing alternatives to China in terms of demographics, low wages, the World Bank's Doing Business rankings, and logistics. Fortunately, Vietnam was the leading nation.
The Vietnam government has indeed adopted specific policies to draw foreign business interest, including free trade agreements such as the Comprehensive and Progressive Partnership Agreement (CPTPP) and the Free Trade Agreement between the European Union and Vietnam (EVFTA). In the meantime, improving infrastructure has helped Vietnam leave a good impression on foreign firms and become a sustainable global export source.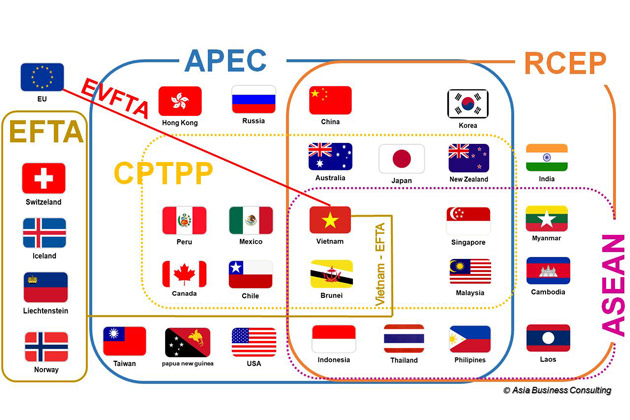 Furthermore, acknowledging that economic reform is a "must" to compete with other countries and attract particular notice from foreign investors, Vietnam, therefore, joined the World Trade Organization (WTO) in 2007 and considered it the key factor towards integration with the global economy. Since then, many foreign trade agreements for establishing favorable tax and investment conditions have been brought to debate.
Also, due to the Vietnam government's campaign to push progressive economic change, labor-intensive manufacturing is no longer an issue like it used to be.
Particular supply chains shift to Vietnam
Footwear
Do you know that Vietnam is the major manufacturer of two sports retail giants Nike and Adidas?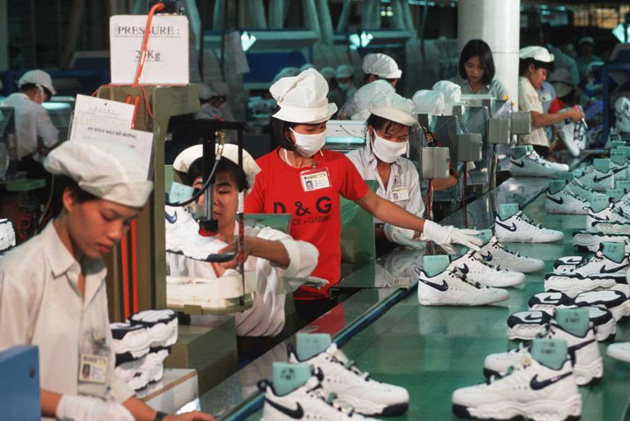 Footwear is one of the leading industries that Vietnam excels in. By obtaining near-unlimited manufacturing capacity, convenient shipping logistics, superior infrastructure, high expertise, and comparatively lower labor costs, Nike and Adidas have begun to move their sneakers and other desirable product lines from China to Vietnam.
You can clearly see the dominance of Vietnamese manufacturers through numerous articles, reporting that: Nike manufactures more footwear in Vietnam than it does in China; the probability that you would get a product made in Vietnam is about 50 percent at any random Nike store. Adidas has cut down 50 percent of its production in China, then shifted almost all of those to Vietnam. And now, Puma has also announced that their company is leaning toward Vietnam as the next manufacturing destination in the near future.
Electronic equipment
The high-tech boom in recent years has allowed Vietnam to manufacture high-end products. In fact, the trend of shifting to Vietnam of many electronics factories is prevailing.
As mentioned above, one of the most striking moments that makes Vietnam's technology industry proud is the event of Apple Inc., when moving their production lines of the new tablet and laptop models to Vietnam instead of China. But wait! There is more, the assembler for AirPods – Apple's wireless headphones, China's Goertek has also announced its plans to shift production to Vietnam due to the above-stated situation between the US and China.
Gym accessories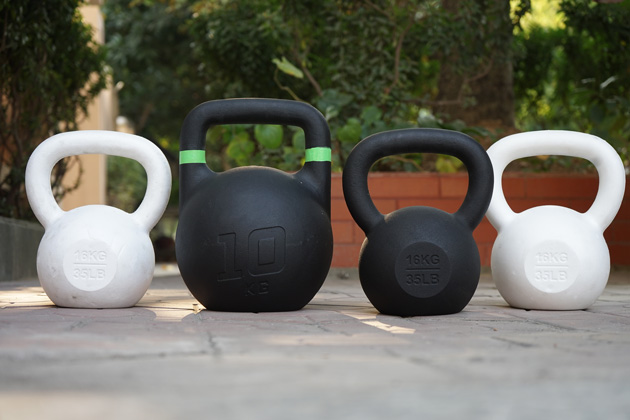 In the past 2020, it was the outbreak of the COVID-19 epidemic that has spurred the swell in demand and purchase of sports equipment. Domestic distributors and retailers continually experienced overload orders and insufficient supply, leading to a severe shortage of sports equipment products.
With the emergence of a new contagious disease, "self distancing" or "self-quaranting" is a practical action to prevent its spread. However, that means people will be at home most of the time; they work from home and have an abundance of time. At first, many thought this would be an excellent opportunity for self-care and sports activities. But things did not stop there, COVID-19 became increasingly serious and led to the mass closing of gyms and fitness clubs. The alternate option at that time was to purchase personal equipment and work out at home.
As people rushed to buy fitness tools in such a short amount of time, a severe supply shortage had happened, and on a world scale. Even in countries like the US, UK, or European countries, exercise tools like kettlebells, dumbbells, resistance bands were impossible to find, and it took retailers weeks to restock due to limited domestic supply.
Funny enough, a study of e-commerce trends has found out that during the disease outbreak, "weight training" was the eighth-fastest growing category — ahead of milk, paper towels, hand sanitizer, and toilet paper.
In New York, it is reported that sales of regular fitness equipment stores grew more than 600 percent in just a few days during the pandemic, which had never happened before. As far as online retailers like eBay, Amazon, Walmart, etc., are concerned, some items, if not on a few weeks waiting list, is being sold out, and people actually paid more to get them.
Among the various types of equipment, kettlebells were the most challenging item to find. This kind of free weight appears to be the most versatile, compact, and convenient. By adding perfect cardio tension to every strength exercise, kettlebell training promotes the fat burning process faster and helps engage the muscle better. In short, kettlebells are what fitness enthusiasts, gymgoers, or even regular exercisers craving for.
The need for kettlebells was insanely high when there were also case when a man had to reorder a kettlebell set twice because the package was always stolen.
Therefore, many businesses supplying kettlebells have reached out to wholesalers; most notably, they are all likely to choose wholesalers in Vietnam.
With the many years of effort in evolving production experience, technical expertise, and initial capital investment, kettlebell manufacturers and wholesalers in Vietnam gradually proceed to build their own identity and were recognized as reliable partners in the hearts of various overseas firms. Among the bunch, VIC – Vietnam Cast Iron is the leading company in providing free-weights products and a reliable supplier of kettlebells worldwide. With a large production scale, short lead time, fast delivery, and exceptional warranty policy, VIC's kettlebell product is quality guaranteed and has received numerous positive feedback from big businesses worldwide.
Conclusion
No one knows for sure how long the US – China trade war will continue, but no matter what, business leaders are still constantly evaluating and seriously contemplating a complete production lines relocation to Vietnam. Though this is a long process and requires great economic resources, Vietnam is in a great performance, and since the production costs to rent industrial land and source materials in Vietnam are increasing in competitive areas – the future of becoming the world's leading supplier is foreseeable.