Product: Litter bin
Implement Year: 2019
Production Time: 3 months
Market: Lecce, Italy
Introducing Cast iron Litter Bin project in Italia
Another our outstanding project in 2019 was Litter Bin for Italian partner. This project was about producing trash can friendly with the environment for Lecca city, Italy.
Lecce is often nicknamed the Florence of the South owing to its large amount of beautiful historical buildings. Lecce has been inhabited since the times of Emperor Hadrian, and the Roman Empire. In subsequent history, the city was conquered by a myriad of empires including the Saracens, Lombards, Slavs, and Ostrogoths.
Today Lecce is a popular tourist destination and is seeing a surge in popularity as people recognize its fantastic potential.
With the number of tourists constantly increases, Lecce's government invested millions of euros for Little Bin Project in order to protect the city environment.
The project was disbursed and implemented in two periods in which Vietnam Cast Iron was responsible for producing the trash bin in the second period.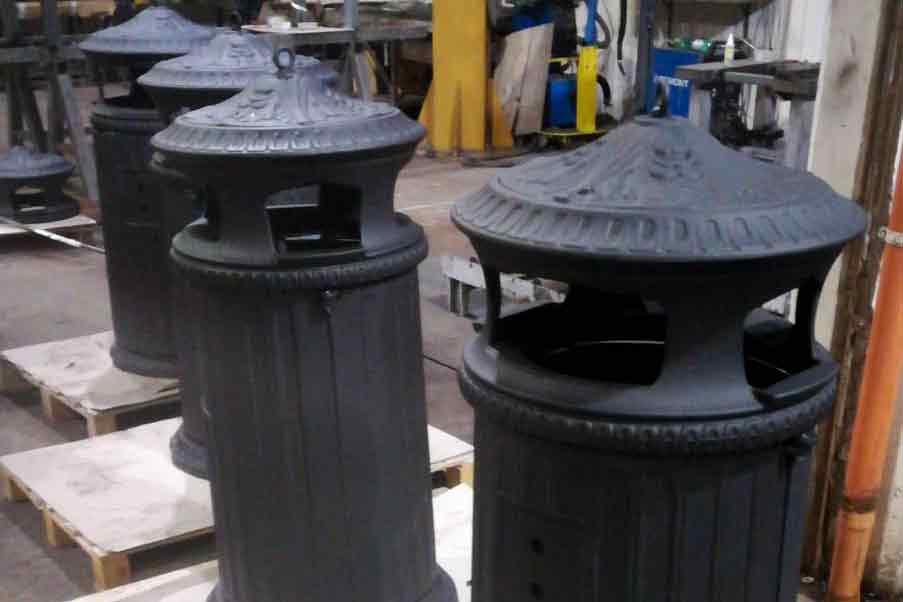 Totally, Vietnam Cast Iron has manufactured and delivered 1500 sets of trash bins to the Italian partner.
The material used to produce the trash bin was cast iron making it pretty durable overtime. It is eye-catching by a sturdy structure. 
The casting was processed by the lost foam casting method which is advantageous for guaranteeing high precision, smooth surface, and nearly no errors or defects.
Each set of litter bins is coated with powder paint to protect from rusting. This trash container is less maintenance and anti-deformation. The logo is added upon the customer's request. 
An order with Vietnam Cast Iron will save you money upfront and long term. Call us today to find out how we can make your project exceptional.
Contact information
Vietnam Cast Iron Co.Ltd

Lai Xuan, Thuy Nguyen District, Hai Phong city, Vietnam

+84 08 6543 0133