As a lamppost manufacturer to Saudi Arabia, in 2017 VIC successfully completed the lighting post project for our partner. 3500 street lampposts valued a half million US dollars were cast and ship to Saudi Arabia.
Implement year: 2017
Production time: 3 months
Type of product: Street lighting post
Manufacturer: VIC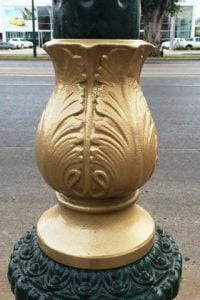 VIC is the OEM and ODM casting lamppost manufacturer to the world market. In 2017, we completed successfully the 525.000 USD-valued street lighting post to the Saudi Arabia vendor.
The project were about providing outdoor lamppost for the street decoration. As an OEM order, the lighting post are cast upon the customer's drawing and requirement.
VIC was in charge of casting the whole lighting fixture including lighting pole and lighting arm parts. The order quantity includes 3500 lamppost, each post weight 110 kg.
Cast iron is the material used to cast the lamppost components. We tightly control the raw material from the input step by Spectromax machine to ensure the quality of the material.
For molding step, we applied the green sand casting to create the mold for molten metal pouring step. The molding is processed by using semi-automatic line with the sand pressing equipment.
The metal melting step is seriously controlled of pouring temperature so that the cast iron can perform properties as required.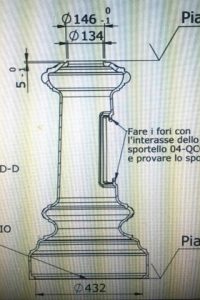 The lamppost is coating with the primer and topcoat with the two main color which is dark green and bronze. It not only wear the dress for the lighting post but also protect it durable overtime.
The casting outcome maintains an excellent polished surface without pinhole or crack. It also was through quality testing before packing and delivery to the Saudi Arabia contractor.
---
If you are looking for partner, don't hestitate to email us: [email protected]